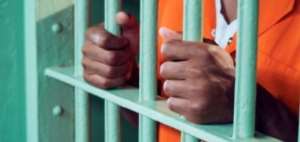 Winneba (C/R), Sept. 15, GNA - The magistrate's court at Winneba has sentenced a 24-year-old labourer of a block factory to two years imprisonment with had labour for stealing a pick-up vehicle, belonging to the company.
Damian Twumasi alias Kobina Owusu pleaded guilty.
Chief Inspector Richard Samadji told the court presided over by Mr Charles Owusu Nsiah that Mr Emmanuel Bondzie, operator of the block factory, was complainant.
The prosecution said on August 8, 2012, the complainant sent the vehicle to a mechanist at the Winneba junction for repairs and left for Accra.
Chief Insp. Samadji said the complainant received telephone call from the mechanist that Twumasi has come for the vehicle to convey cement to a customer's residence in Winneba.
The prosecution said when the complainant returned from Accra, he called the accused on his phone several times but there was no response.
Chief Insp. Samadji said on 30th August the police at Winneba received information from their colleagues at Akwatia that Twumasi was arrested in procession of the vehicle.
GNA