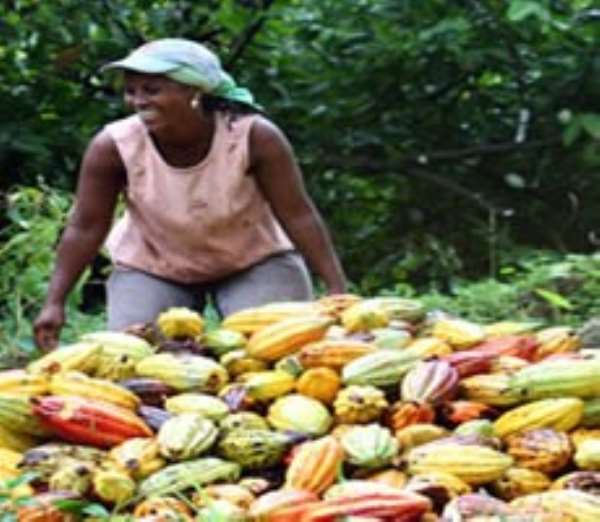 Workers of the Cocoa Marketing Company (CMC), have vowed to resist a planned retrenchment by the management.
About 600 workers of the company were in danger of losing their jobs following the decision to hive-off the Warehouse and Port Operations (WPO. This could happen within the next two months.
At a meeting of the workers at the Kaase Depot in Kumasi, addressed by Alhaji Idris Hassan, Vice Chairman of the COCOBOD Supreme Council, they insisted that the move by the company was uncalled for and untenable.
They would do everything to fight the attempt at putting the cocoa industry, the backbone of the nation's economy in the hands of foreigners.
Alhaji Hassan said the way to achieve efficiency and revamp the industry was not through laying-off workers.
The WPO rather, he said, needed to be adequately resourced by way of logistics and equipment to enhance performance.
Additionally, the staff must be supported through capacity building.
He accused the management of unilateral actions, saying the decision to outsource the WPO was taken without consultation with the workers union.
He asked the employees to remain firm and to support the leadership of the union to fight the injustice.
The union together with the Senior Staff Association had already held similar meetings with workers of the company in Accra, Takoradi and Tema to garner support for the showdown.
Mr George Klu, acting Area Coordinator of the Kaase branch of the Union, called for free flow of information to keep the workers abreast of developments as they unfold.