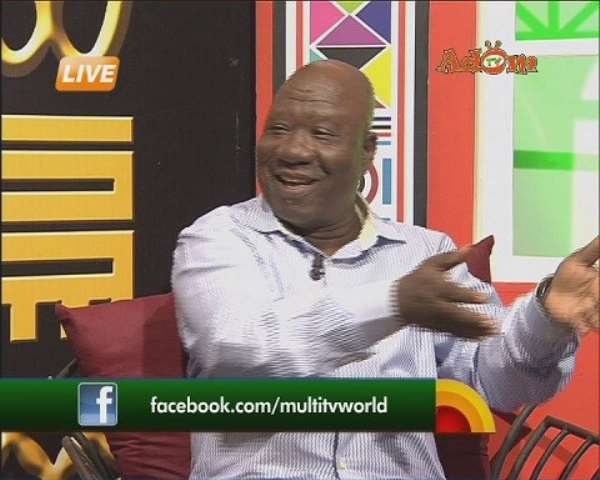 Allotey Jacobs
Central Regional Communication Director of the ruling National Democratic Congress (NDC), Bernard Allotey Jacobs says the opposition New Patriotic Party (NPP) is alarmed by the sympathies Ghanaians have shown to the ruling party, after the late John Mills' demise.
He indicated that the NPP's press conference was a stopgap measure to ensure that Ghanaians do not translate their grief and sorrows about the late President's death into sympathy votes for the NDC, in the December 7 general elections.
The NPP at a press conference on Tuesday described the Mahama/Amissah-Arthur ticket of the NDC as "spare tyres", therefore are incapable of holding the high office of the land.
The NPP added that a vote for President John Dramani Mahama who was head of the Economic Management Team and his vice Paa Kwesi Amissah-Arthur then Governor of the Bank of Ghana, will cripple Ghana's economy.
But Allotey Jacobs on Asempa FM's Ekosii Sen programme Wednesday, bemoaned the NPP's critic of President Mahama barely a week after his predecessor, John Mills was laid to rest.
He said "President Mahama's position was ordained by God therefore no weapon fashioned against him by the NPP ahead of the December general elections, shall prosper".
Allotey Jacobs described as laughable, attempts by the NPP to malign President Mahama just to win power.
He said the NPP's confidence of winning the December polls is now in limbo since according to him, its target [John Mills] is dead.
"They [NPP] were so boisterous and over confident that 7 December was cool chop but the death of our late president has revealed that they [NPP] were living in fool's paradise".
Allotey Jacobs noted that Ghanaians will use their thumb to keep the NPP in perpetual opposition.
Contrary to Allotey's views, a member of the NPP's communications team, Mike Ocquaye Jnr. stated emphatically that his party's press conference was to remind Ghanaians of the bad governance style of the NDC.
He maintained that given the abysmal performance of government, it will be prudent for the electorate to vote them [NDC] out.
Mike Ocquaye feared Ghana could return to a Heavily Indebted Poor Country (HIPC) if the NPP was not voted back to power.