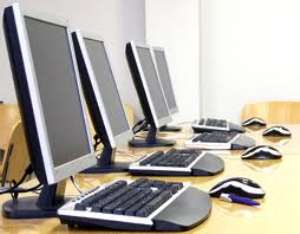 Begoro, (E/R) July 4, GNA - The Government has constructed 32 basic education infrastructure for the Fanteakwa District.
Ten Centres of Excellence equipped with computers and projectors to promote teaching and learning of Information and Communication Technology (ICT) has also been provided for some schools in the area.
An additional office block is being constructed for the District Directorate of the Ghana Education Service (GES), all to enhance quality education in the area.
Mr Abass Fuseini Sbaabe, Fanteakwa District Chief Executive (DCE), said this when the Eastern Regional Minister, Mr Victor Smith, visited the area, on Tuesday, as part of his familiarization tour.
Mr Sbaabe said the Assembly had also distributed 650 tables and 3,900 chairs to kindergarten schools as well as 38 tables and 48 chairs to teachers in the District.
He said the assembly had constructed a 20-unit two-storey boys' dormitory, 22-unit-two storey-girls' dormitory and a six-unit classroom block. It has also renovated the Science Resource Centre for the Begoro Presbyterian Senior High School (SHS).
Mr Sbaabe said the Assembly was able to construct a 12-unit two storey classroom blocks, provide a mechanized borehole and an 18-unit two storey girls' dormitory block for the Nsutam Senior High Technical School.
"The project forms part of the "Better Ghana Agenda" the Government is pursuing for the people of Ghana," he said.
He said the District had not only provided educational infrastructure but also constructed roads and provided water and sanitation.
Mr Sbaabe urged Ghanaians to renew the mandate of the National Democratic Congress (NDC) Government to provide more developmental projects.
Mr Smith, for his part, advised civil and public servants to help the Government to implement all its programmes and policies.
"Government can put in place so many policies and programmes but without the public servants' involvement, they will be very difficult to implement," he said.
Mr Smith pleaded with them to be committed to their work so that the country could move forward.
He said the Government was aware of their challenges and was determined to meet them all.
Mr Smith later visited the District Hospital to interact with the staff.
GNA