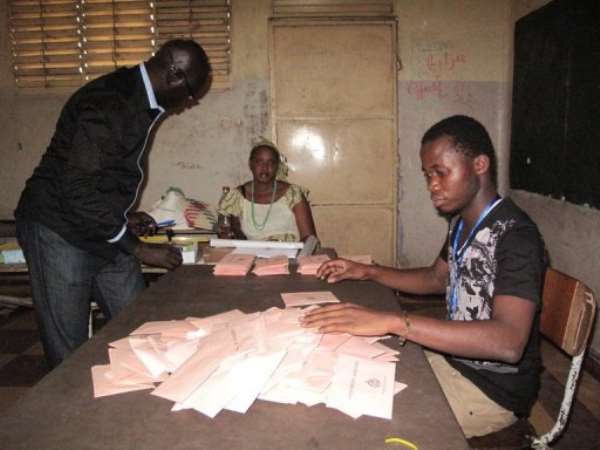 Senegal President Macky Sall's coalition has won 100 of the 150 seats in parliament, media reports say. By Mamadou Toure Behan (AFP)
DAKAR (AFP) - Senegal's presidential coalition looked headed for a sweeping victory in legislative elections which were marked by a low turnout, unofficial results showed on Monday.
Figures compiled by local media, including the Senegalese Press Agency (APS) showed President Macky Sall's coalition 'Benno Bokk Yaakkar" (United for One Hope in the Wolof language) had won 100 of the 150 seats up for grabs.
Sall, who won the presidency in March elections from veteran leader Abdoulaye Wade, 86, inherited a national assembly filled with lawmakers from the former ruling party. Legislative polls in 2007 were boycotted by the opposition.
A majority win is seen by him as crucial to be able to carry out the policies of his new government.
Observers have bemoaned a weak turnout during Sunday's election among the country's 5.3 million registered voters.
A source close to the interior minister and election commission said initial figures showed participation was around 37 percent. However this is still higher than in 2007 polls when only 34.7 percent of Senegalese voters cast a ballot.
The election is set to put more women than ever in parliament in the west African state thanks to a 2010 law which now requires gender equality on party lists.
Only 33 of the outgoing lawmakers are women in a country whose population of 12 million is 52 percent female.