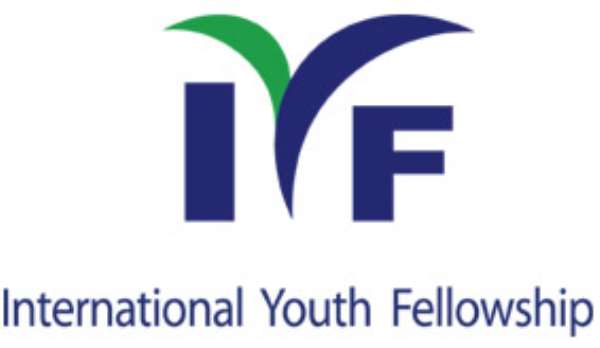 Accra, June 29, GNA - The International Youth Fellowship (IYF) has launched its 2012 World Youth Camp with a call on the youth to stay clear from acts that might lead to violence and conflicts during the coming elections.
"The youth should be careful and think through before they take any action," Mrs Sedina Attionu Tamakloe, National Coordinator, National Youth Authority (NYA), said at the launching.
The camp to be held on the theme: "Peace in Ghana-The Rapid Re-Emergence of Ethnic and Religious Violence in Ghana: The Role of the Youth", would attract over 2,000 youth from Ghana, Togo, Benin, Burkina Faso, Cote d'Ivoire, Korea, China, USA and it is scheduled to take place in Tema from July 20 - 26.
The programme to be hosted in partnership with Ministries of Education, Youth and Sports, Information, Health, Food and Agriculture and the NYA, would feature activities like camp orientation, lectures, cultural festival, free medical screening, a marathon race and a classical music concert featuring the Gracias Choir.
Mrs Tamakloe commended the IYF for sharing in the ideals of the NYA and hosting the camp in Ghana for the second time and thereby helping to nurture the youth into responsible adults.
She said in an election year, "we must watch what we say on the airwaves," as we need to guard the prevailing peace being enjoyed in the nation to ensure that the country remained intact after Election 2012.
Reverend Ato Edwin, Deputy Secretary General IYF Ghana, said media reports often showed that the youth had been in the forefront of recent violent situations in the country.
He said the sure way of curbing such conflicts was to develop a teeming youth with a strong mindset, who were able to reason beyond the ordinary, "a youth who could have the ability to contemplate on issues before acting".
Rev Edwin said the camp which was being hosted in the country would afford participants the chance to attend series of lectures on mind training and peace with the expected involvement of conflict resolution experts and officials from the UNDP.
"One important issue we would be looking at during the world camp is to train participants on their role in ensuring a peaceful atmosphere not only for the sake of the impending elections, but to also serve as a guiding principle in their lives."
Mr Edusei Derkyi, National Advisor, IYF Ghana, said the State should punish people who incited conflict and deter other perpetrators.
Mr Kadri Abdul Rauf, Secretary, Inter Party Youth Committee, Mr Diyas Issah, Coordinating Secretary GNUPS and Mr Abdul Wahab Kassim, President of Ghana Muslim Students Association, stressed the need for peace among the youth, especially in Zongo Communities.
GNA