Non Voters Association of Ghana: Sad but not angry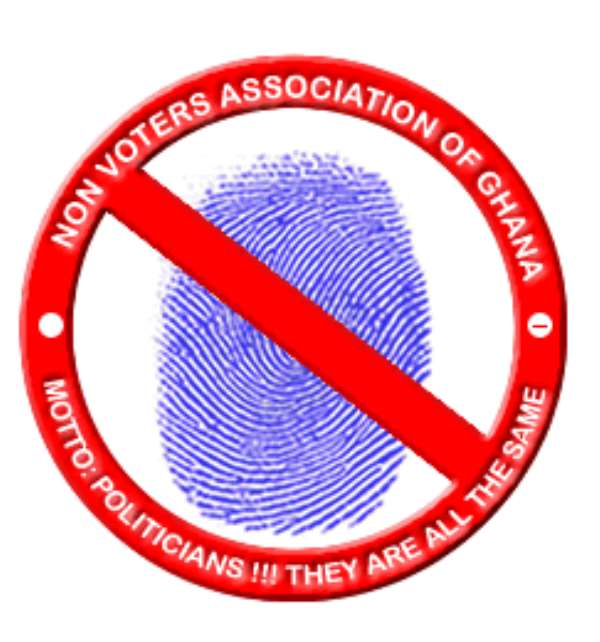 Non Voters Association of Ghana is a non political association of like minded Ghanaians who have decided not to vote in the Upcoming 2012 Elections having studied our politicians over a period of time. When they are in opposition they make a lot of promises but when they are given power they make a lot of excuses.
We pay taxes so we can have access to basic amenities such as good roads, good medical facilities, constant electricity and water supply, good education etc. and not for them to buy big cars and build huge mansions.
We are frustrated but not confused
Our frustrations includes the following:
President Mills promised a one (1) time premium Health Insurance ,fuel reduction,oppossed the buying of a Presidential Jet and corruption when he was in opposition but what do we see now empty promises .
As for Nana now in opposition the least said about him the better. He speaks as if he has never been in Government before, after leaving office just 3-years ago he is already bragging of free education for all.Politicians and their promises just to win votes.
They say we are idle civilians what do we know, well we the silent majority with our conscience intact boycott election 2012 with this definite statement:
"YOU CAN FOOL SOME PEOPLE SOME OF THE TIME BUT YOU CANT FOOL ALL THE PEOPLE ALL THE TIME".
For us we have no ambitions for power but we can't also sit and watch whiles politicians feed us with their lies and propaganda.