Hohoe clashes: Police failed to act on intelligence - Torgbui Gaabusu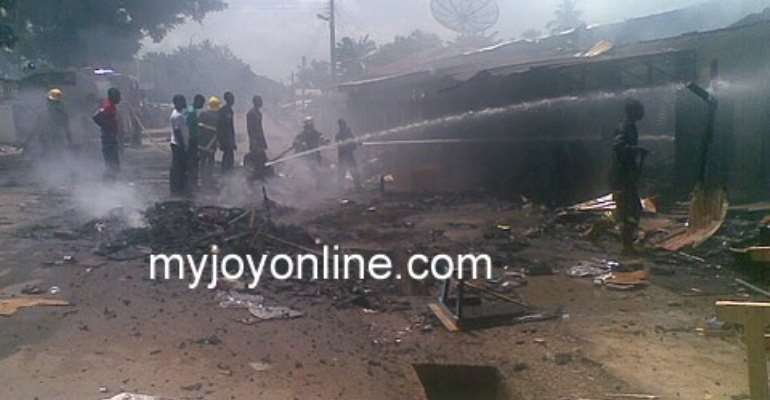 The traditional ruler of the Gbi Traditional Area, Torgbui Gaabusu has fingered the Police in the communal clashes that erupted at Hohoe last week.
He said if the Police had acted on the intelligence they received the clashes would have been averted.
Torgbui Gaabusu was addressing a delegation of chiefs led by the Awormefia, Torgbui Sri III of Anlo who called on him to assess the impact of the clashes and ways of finding lasting peace in the area.
Torgbui Gaabusu added that what happened was not a religious conflict but rather a display of insubordination and disrespect to authority.
He further revealed that it was the police that shot and killed two of the residents of Hohoe.
According to Torgui Gaabusu, the residents of the Zongo community have co-habited with the people of Gbi Traditional Area for over 200 years and that he was in the process of co-opting them into Gbi Traditional Council.
Torgbui Sri III asked the people to take advantage of the yet to be established fact finding committee and voice out their opinions. He asked them to be mindful of the laws and abide by it.
He also called on the residents of the Zongo community to see themselves as natives of Gbi and live together in peace.
Meanwhile, a delegation of chiefs led by the Okusie Akyem Foli from the Avetime Traditional Area has been sent to the Zongo community as a measure of promoting peace between the two feuding factions.
Dr. Bernard Glover, Volta regional representative of the Council of State who visited the Zongo community said conflict should never be an option in addressing dispute.
He reminded the youth that their forefathers have co-existed with the Gbis for years hence there is the need to emulate them.