Hohoe clashes: Two houses burnt down during curfew hours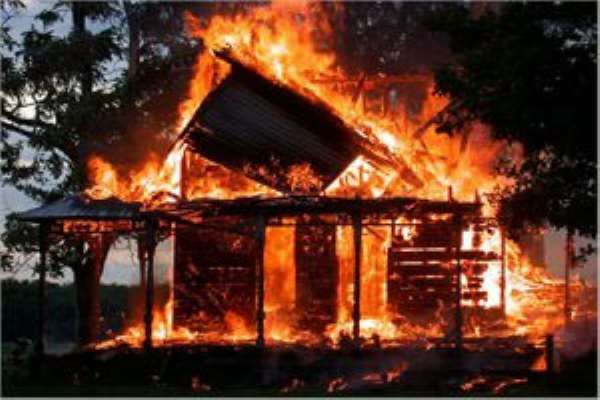 Latest reports coming from troubled Hohoe have it that two houses were burnt down last night in breach of the curfew that was imposed on the community.
The burning of the houses took place when many of the residents were indoors in respect of the curfew but some unscrupulous persons violated the curfew to commit the crime.
Although security officers were in and around the community, the persons managed to evade them, making the residents call for more security in the area to enforce the curfew.
According to  Joy Fm's  Volta regional correspondent, who was at the scene on Wednesday morning, the residents said they were living in fear due to the latest happenings.
The Regional Security Council (REGSEC), chaired by the regional Minister have held a series of meeting all in a bid to ensure that calm returns to the place.
A dusk to dawn curfew was imposed on Hohoe township on Monday after violence broke over the exhumation of the Hohoe Chief Imam.
Source: Citifmonline