Gov't must walk the talk on agric sector – peasant farmers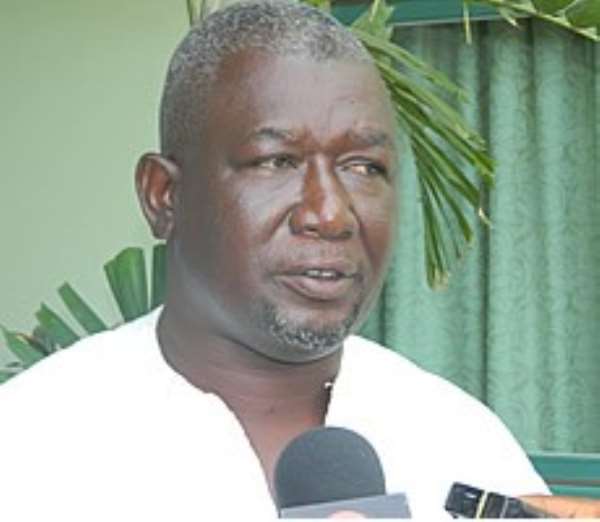 President of PFAG, Mr Adam Nashiru
The president of the Peasant Farmers Association of Ghana has appealed to the government to walk the talk in the agricultural sector especially the cotton industry.
Mr Mohammed Adam Nashiru said even though the cotton industry had a great potential to not only reduce poverty but also increase food production, the industry had been neglected far too long.
He was speaking at a seminar jointly organized by the PFAG and the Association of African Cotton Producers (AProCA) in Accra.
He said in an era where the government is providing free school uniforms and the army is contemplating going into producing their own uniforms and other things, cotton production required an urgent national attention.
Whilst commending the government for the introduction of Wienco, Armajaro and Olam Ghana which undoubtedly will motivate farmers to produce more, Mr Nashiru said more needed to be done in the sector.
He said the wholesale importation of textiles from China was a demotivating factor.
"The influx of textiles from China and other areas is not a good practice; once we have our local industry, let us support it to grow by way of improving upon the value chain – from production to the ginnery and to the textile industries. This will help us to reduce poverty amongst the people and equally make the farmers to work," he stated.
The President of AProCA, Mr Francois B. Traore told journalists African government must recognize that there was a direct correlation between cotton production and food security.
He said where cotton production was taken seriously, it had a positive impact on food security in that cotton farmers stood a better chance of increasing their yield because when they do crop rotation, food crops benefit tremendously from the fertilizers and other technology applied to the cotton farms.
Mr Traore said that African states must invest in agriculture, insisting that when that is done, the youth, instead of migrating to the city centres in search of non-existent jobs and good life, would stay back in the rural areas and work to grow the rural economies.
He said the purpose of the seminar was to bring together cotton producers from Ghana, Togo, Burkina Faso, Ivory Coast, Guinea, Guinea Bissau, Mali, Gambia, Cameroon, Uganda, Senegal Chad, and Zambia to share ideas and discuss the way forward.
The president of the Cotton Farmers Association of Ghana, Mr Mohammed Abdul-Rahman said tension was growing in the cotton industry because small producers had ignored the government's directive to cease their operations.
He said the situation was creating confusion in the cotton growing areas in Ghana.
Government in an effort to revamp the cotton industry entered into an agreement with Armajaro, Wienco and Olam Ghana giving them the sole right to produce cotton in the country.
But the small companies which were already in the system have refused to adhere to the government directive.
Mr Abdul-Rahman said the activities of the small producers was undermining government's efforts.

Story by Ghana l Malik Abass Daabu/Myjoyonline.com