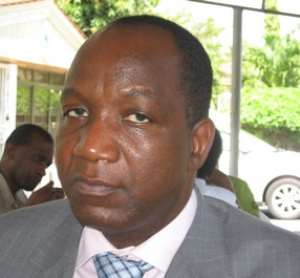 Accra, June 1, GNA – The Forum for Agricultural Research in Africa (FARA) on Friday lauded the new Alliance for Food Security and Nutrition launched by the G8. FARA is an umbrella organisation that brings together and forms coalitions of major stakeholders in agricultural research and development in Africa.
A statement to the Ghana News Agency in Accra signed by Dr. Tiemoko Yo, Chairman of FARA commended G8's commitment to launch a technology platform together particularly with FARA, the Consultative Group on International Agricultural Research (CGIAR), and other partners.
According to the Research group, it acknowledges partnership with the private sector as a step in the right direction because it connects almost seamlessly with the agricultural investment plans being developed by African countries under the Comprehensive Africa Agriculture Development Programme (CAADP).
The statement said over 20 African countries had developed investment plans, and more were in the offing.
"It is therefore laudable to see that the funding mechanism of that the new Alliance chooses to align itself with already identified national priorities and partners with existing African agencies and frameworks.
"This is a positive show of commitment to an African-driven agenda that will be more relevant, sustainable and have greater impact," the statement stated.
According to the statement climate change had proved to be a major risk to smallholder farmers, with drought, floods and pests increasingly hazardous.
"While we welcome support for agricultural risk management, we call for greater attention to the risks associated with climate change in order to enhance food and nutrition security and agricultural development.
"We applaud the recognition of the critical role played by smallholder farmers, especially women. We also recognise the potential role of the youth.
Advertisement
"As producers, workers and marketers, women are the bedrock of agriculture – yet they still face marginalisation," the statement added.
The FARA statement acknowledged that the involvement of youth in agriculture will harness their dynamism and innovation needed in agriculture.
FARA confirms its own commitment to playing its role towards the achievement of the Alliance's goals.
It seeks to complements the innovative activities of national, international and sub-regional research institutions to deliver responsive and effective services to its stakeholders.
It plays advocacy and coordination roles for agricultural research for development, while the national agricultural research systems (NARS), advanced research institutions (ARIs) and international agricultural research centres (IARCs) develop improved technologies along the research-to-development continuum in their respective countries and coverage areas.
GNA