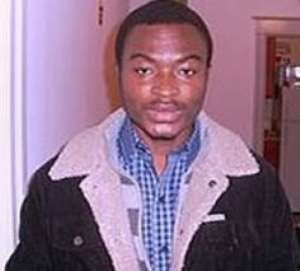 Accra, May 29, GNA – The Ministry of Health has expressed shock and disbelief about the bizarre murder of a houseman, Dr Desmond Kabbah of Korle Bu Teaching Hospital last Sunday.
A statement issued in Accra on Tuesday by Mr Dan Osman Mwin, Head of Public Relations at the Ministry said, "The Ministry is indeed saddened by the event and deeply sympathises with the bereaved family of Dr Kabbah and urges all health workers to remain steadfast in their determination to deliver quality healthcare to all people living in Ghana".
The Ministry appealed to colleagues of the deceased at Korle Bu Teaching Hospital to exercise restraint while the Homicide Unit of the Criminal Investigations Department (CID) of the Ghana Police Service continued with their investigations to unravel the circumstances that led to his unfortunate demise.
In addition, the management of the hospital should re-organise its security network as well as beef up its security personnel to ensure effective patrolling and the safety of all health workers and their families living at the health facility following an earlier attack on nurses who were returning from work.
GNA