Chinese to invest in soybean production in Northern Region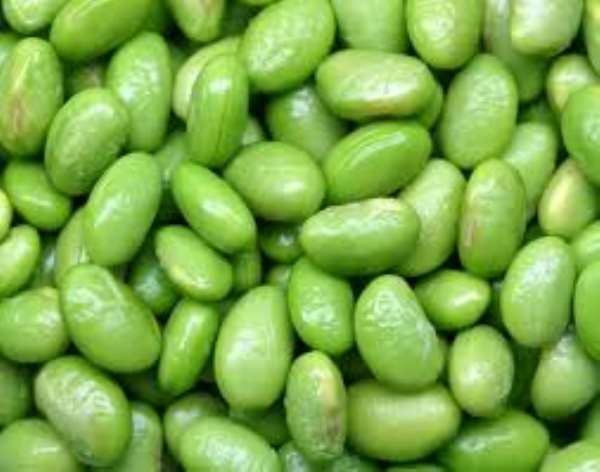 Tamale, May 26, GNA – Mr William So, a Chinese business man, has initiated the process to invest in soybean production in the Northern Region.
For a start, Mr So will provide resources and engage the Chinese University of Hong Kong to partner with the University of Ghana for technology transfer to develop about 10 varieties of soybean adaptable to the local climate.
Mr So, who is the Managing Director of PowerHouse Global Limited, a telecom resources infrastructure company, based in Hong Kong, said the beans to be produced would be sold to local Ghanaian farmers.
"Other value-chain opportunities will also be explored," he said.
He disclosed this at a meeting with officials of the Savanna Accelerated Development Authority (SADA) in Tamale, on Friday, when he paid a fact-finding visit to the region to acquaint himself with how the soybean sector had been performing.
Mr So's interest in the sector was facilitated by Dr Ekwow Spio-Garbrah, Head of the Dominion University College, in Accra, when they met in London about two years ago.
Dr Spio-Garbrah also accompanied Mr So when he visited SADA officials, whose main job is to facilitate investment to the savannah regions of the country to bridge the development gap between the southern and northern parts, including parts of Brong Ahafo and Volta.
SADA, therefore, assembled a team of public and private sector stakeholders in agriculture and soybean production to brief Mr So about how the soybean sector had been performing.
Mr So and his delegation, earlier met with Mr Moses Bukari Mabengba, Northern Regional Minister at his residence to brief him about his mission in the region.
Mr So said he was looking at sinking about one million dollars into the project.
Statistics by the Northern Region Office of the Ministry of Food and Agriculture showed that soybean production in the Region increased from 36,000 tonnes in 2007 to 119,000 tonnes in 2011, with demand always outstripping supply.
Soy oil, soy cake and soy milk are some of the products derived from soybean.
Mr So said he chose to invest in Ghana because of her favourable economic climate.
He was later taken round some of the fields at Buipe by SADA officials led by its Chief Executive, Dr Gilbert Iddi.
Mr So expressed excitement at what he saw and the willingness to begin investing in the sector in due course.
Dr Iddi assured that SADA was ready to provide assistance to ensure the project saw the light of day.
GNA