UNICEF NIGERIA CHILD WITCH REPORT AND THE WORK OF CRARN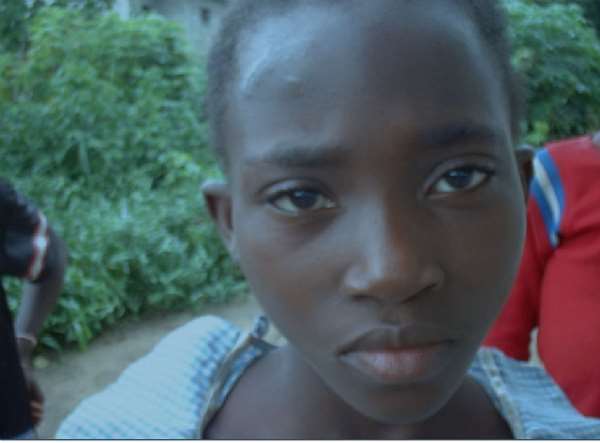 (Jane Ikpezia: Courtesy CRARN )
The report summarises the findings of a research carried out in Akwa Ibom State, and in Eket Senatorial zone in particular, to investigate reports of prevalence of children being accused of witchcraft. This study seeks to provide a descriptive analysis of the history, belief and practices of "child witches". The study summarises the key findings and recommendations made from the qualitative study involving a total of 80 FGDs and IDIs conducted. A few case studies were documented from the findings. The presence of children labeled as "child witches" is known to virtually everyone across the state and is practiced State-wide. The children are called witches and blamed for untimely deaths in the family, broken homes, problem at work, loss of work, pain and sickness. These children who are labeled as witches are abandoned, ostracized and violated in several ways. The primary accusers and perpetrators of violence are members of the immediate family who attempt home –made remedies, which include beating, acid baths, setting ablaze and killing. The children are taken to churches, shrines and traditionalists who use one, or a combination of prayers, praise and worship, oil in the eyes and ears or to drink. Other extremely harmful remedies meted out include beating, chaining, sawing, tying up, herbal enemas and nails driven into the head. These superstitious beliefs have become a fertile ground for churches, shrines and traditionalists who have cashed in on the situation to provide a remedy in the form of exorcism and deliverance. Therefore, they may be the ones to prophesy that a child is a witch or a family member may bring such a child to them to be delivered. It is a common site in AKS to find up to five sign boards advertising churches, competing for space at a street junction. One can also find a plethora of banners promising miracles and deliverance, such as "CARRY YOUR BABY IN 90 DAYS" Some of these churches are highly organised; with several branches while others are one-man one room churches. The genesis of this issue has been attributed by respondents, to initiation by older witches as well as the presence of movies which have depicted children as witches who bring all manner of ill-luck in families. It is also thought to be passed on through food, so much so, that the name given to snacks received from another child is also called "witch". These children are thrown out of homes by parents, ostracised by the community and end up on the streets eating from garbage. They may even progress to drugs and robbery and are in danger of being trafficked. They can be found in settlements in parks, near markets and filling stations and uncompleted buildings. There is also a high rate of teenage pregnancy amongst the girls. One of the striking findings is the high level of stigma and discrimination which the children go through. They are seen as defiled and capable of defiling. The extreme stigma robs them of any social support network from their families, communities and churches. They are called names at school and suffer mob attacks. They therefore go through both physical as well as psychological trauma.
Some of these children are being given shelter by child protection agencies of Government and Civil Society Organisations such as MOWASD, NAPTIP, CRARN and SSN. These agencies
provide shelter, feeding, education and medical care. There is however a danger in further increasing stigma when they are put in separate institutions and kept out of mainstream schools. There are a few recorded success stories of reunification with families and reintegration into communities, by CRARN. However, the vast majority of accused children continue to be stigmatised due to the negative mind set of the people. The recoded successes have occurred when the children have been taken in by their grandparents or other close family members who live in totally different communities. The best successes have been recorded in cases where the parents have kept the accusation secret from other community members. They have then taken the children for counselling at the child protection CSOs on a daily basis without having them live in.
Public enlightenment efforts such as PACT, an annual enlightenment programme, and advocacy rallies such as the one held on the 15/5/08 World Family day, have yielded positive results. The positive results include commitment to passing of the Child Rights Bill into Law. An internet petition sponsored by Kelli Stowe, has been signed by more than 1,000 people in over 30 countries. Advocacy efforts such as a recently held Zonal workshop on child rejection in South-South States created an opportunity for the issue to be extensively discussed and for high level commitments to be extracted from key players such as the Governors, wives of Governors and Commissioners of relevant ministries.
Read report