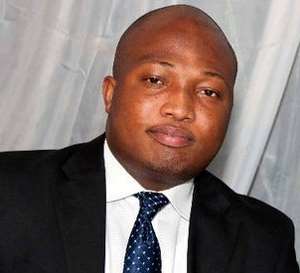 The NDC government has challenged former president and party founder Jerry John Rawlings to be specific and exact in his accusation of the government which he says has become corrupt over the years.
The former president has also been asked to give the names of persons he says are responsible for some of the atrocities that state institutions are still investigating especially the murder the Overlord of Dagbon YaNa Yakubu Andani and many such cases which he says he has evidence.
This 'humble' plea came from a Deputy Information Minister Samuel Okudjeto Ablakwa when he was commenting on the former president's latest comments about the government and the party where he said the NDC is now battling two opponents - an enemy and a traitor.
According to Mr. Ablakwa 'a lot of the accusations which are being leveled against government are still in the realms of vagueness and generality and we will very humbly wish that we get some specifics, we get some direct pointers as to what exactly the problem is, what exactly the difficulties are.
'We were promised sometime last year or so that at the last year June 4, there would be specifics and that names would be dropped. The whole country was expectant, everybody waited for the day in anxiety and unfortunately the specifics never came.' 
The former president has been a strong critic of the NDC government which he helped bring into power about four years ago. 
Mr. Ablakwa also added that the NDC is confident of victory despite the difficulties it is faced with currently and said 'people vote for political parties not because of how they might be all rosy but based on their track record, their delivery and the candidate they have on offer.
'As our slogan says, we will move from victory unto victory because the masses of this country know that their best bet is the NDC… 
"We are very confident that we will save the umbrella, the umbrella would remain where it is, we have no doubt at all that the umbrella would remain with the NDC and that is the symbol the people of this country would find on the ballot paper on December 7."