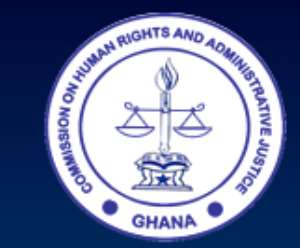 Zenu (Ashaiman), May 14, GNA – Nana Oye Lithur, Executive Director of Human Rights Advocacy Centre (HRAC), at the weekend called for the establishment of Child Support Agencies (CSAs) in the country.
"CSA will help in the proper maintenance of children, address child dropout and delinquency problems in the society," Nana Oye Lithur stated at a day's seminar on women's reproductive rights for identifiable women groups in Ashaiman and Zenu, in the Greater Accra region.
The seminar, organised jointly by HRAC and Plan Parenthood Association of Ghana (PPAG), was on the theme; "Know Your Rights," aimed at raising the awareness of the participants and empowering them on their reproductive rights.
Nana Oye Lithur said in the advanced countries, CSAs have the power to take at source monies from the salaries of irresponsible fathers to cater for their neglected children.
The establishment of CSAs in the country, she said, would therefore help to reduce to the barest minimum, the numerous child maintenance cases at our law courts and consequently address problems related to child dropouts and delinquencies.
On their reproductive rights, Nana Oye Lithur reminded women that the law gives them the right and power to choose who to have an affair with and so therefore their insistence on the use of condoms by their male counterparts was their fundamental human right.
This, she said, would not prevent pregnancies but would also lessen the chance of both sexes contracting sexually transmitted infections (STIs), including HIV.
Mrs Abigail Ogunro-Yorke, Reproductive Health Nurse at PPAG, took the women through the various processes of the use of condoms by both partners to prevent pregnancy.
Mrs Ogunro-Yorke said condoms act as a barrier to some organisms that transmit sexually transmitted diseases.
On family planning, the Reproductive Health Nurse advised women to take seriously the spacing of their births for a better family planning.
Mr Mumuni Ibrahim Adams, Assemblyman for Zenu, commended the organisers for choosing Ashaiman and Zenu Communities for the sensitization, and advised women to put into practice what they have learnt.
GNA