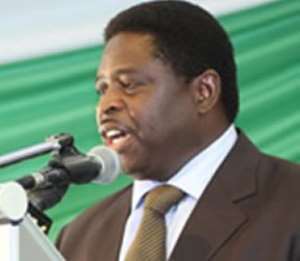 The newly elected presidential candidate of the Convention Peoples Party is relishing a huge political upset in December but a political science lecturer at the University of Ghana is highly skeptical.
Dr Kwasi Jonah believes Dr Abu Sakara has an uphill task to perform if he is to cause that upset.
Sakara was elected over the weekend by over 2000 delegates of the Convention Peoples Party at a Congress in Sekondi Takoradi.
He polled 1,130 votes, representing 55.2 per cent of the total votes cast, to beat his only challenger for the slot, Mr Bright Akwetey who garnered 917 votes.
After a convincing victory Sakara told Joy News' Araba Koomson his selfless service to the party was a major contributory factor to his victory.
He said the victory was revealed to him by God in a prayer but was quick to add, the victory was not a walk-over.
Dr Abu Sakara brushed off with a huge, hearty, laugh, suggestions he could not compete with the aspirants in the ruling National Democratic Congress, New Patriotic Party in the December elections.
He said he will prove critics wrong in the December elections.
But in a reaction, Political Science Lecturer and a senior research fellow with the Institute for Democratic Governance (IDEG), does not share in the optimism of Dr Sakara.
He told Joy News the election of Dr Sakara "will have no impact at all" if the candidate does not take steps to build the party from the grassroots.
He said Sakara inherited a party which is not in good shape and with a diminishing returns in electoral performance.
He asserted the breakaway of Dr Papa Kwesi Nduom-the 2008 flagbearer of the CPP- together with some top notch members of the CPP to form a new political party will no doubt affect the fortunes of the CPP in December.
Dr Jonah said one way to redeem the party from obscurity is to hasten the unity talks with the PNC which appears to be taking forever to do.
He said Sakara must make a thorough assessment of the political vehicle he has accepted to drive and ground it firmly at the grassroots before going into the December elections, else the same results, if not worse, will be achieved vis-à-vis the 2008 elections.