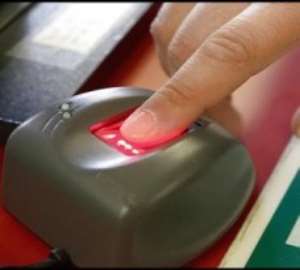 The Electoral Commission has sued by some residents of the Kassena-Nankana East District of the Upper East region for allegedly failing to register them in the just-ended biometric registration exercise.
The residents are asking the court to compel the EC to organize a special voter registration exercise for them.
The writ also cites the EC for failing to organize district level elections for the Atosale Azaasi electoral area within the district because of security concerns since 2010. They insist the security concerns are unfounded and are therefore asking the court to make a declaration on the matter.
Meanwhile, officials of the Electoral Commission are expected to meet today, Wednesday, to deliberate on the just-ended biometric voter's registration exercise.
The EC is expected to collate the final figures and to find ways of avoiding a recurrence of the technical challenges come December. It will also take a decision on whether there will be a mop-up exercise to capture prospective voters who could not register.
Principal Public Relations Officer at the EC, Sylvia Annor confirmed the meeting and told Joy News that the Commission will critically examine the new register.
The ruling NDC and the opposition NPP are already trading accusations based on speculations about the number of voters registered in their respective strongholds.
But Madam Annor has called on the two parties to allow the EC to do its work.