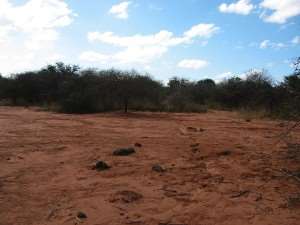 Accra, May 04, GNA – The old students of Sogakope Secondary School (SOGASCO) wishes to bring to the attention of the President and the entire country that the school was facing total destruction with its land being sold to private developers.
"Politicians in collusion with elements of the Town and Country Planning department of the South Tongu District Assembly sold to themselves large portions of land earmarked for SOGASCO future expansion with the District Assembly looking on unconcerned".
A release signed by Mr Franklin Agbabator, President of SOGASCO Old Students Association and issued to the Ghana News Agency, on Thursday in Accra, said that the land was acquired by the government with an executive instrument, yet the district chief executive and officials of the Town and Country Planning whose responsibility is to protect the state property, rather with gross impunity granted individual developers permit to develop it
It noted that all attempts by the current administration of the school with support from the old students to build a fence wall around the 319 acres of land allocated to the school has proved futile as encroachers and local settlers ended up destroying large portions of the wall.
Although the lands commission has directed that the development be discontinued, private developers still continue to build.
"We are aware that local party officials bought building plots in the middle of the 319 acre SOGASCO property, managed to secure permit and developed them".
He appealed to the President that the District Chief Executive and his party officials at Sogakope were busily destroying the future of Tongu whilst the local police were looking on helplessly.
"Mr President the Headmaster and Staff are being harassed and terrorized daily by locals and developers, we believe the law enforcement agents are there for all citizens and not serve the interests of only the DCE and party officials".
It called on all government agencies, including the Ministry of Education, the Lands Commission and the Ministry of Local Government and Rural Development to take immediate actions to prevent the encroachers from destroying the future of the country.
GNA