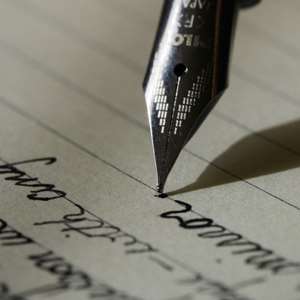 That corruption has become endemic, hydra-headed and even emasculated the political, religious, social and economic landscape of the sub-Saharan clime (Nigeria not exception) and has eaten so deep into its sustaining bone marrow cannot be overstressed. This is expressed in the many corruption cases being investigated by the EFCC and ICPC on high ranking government officials – former governors, cronies of the party in power, politicians, representatives of corporate organization etc. which the Fourth Estate of the Realm has described as mere public infotainment in the past and even now.
The Nigerian impoverished masses are not only aware of the alleged half-baked prepare readiness of anti-corruption agency to fight corruption head-on but are also keen watchers, observers and readers of how a few individual who have found themselves in position of trust use such posts to corruptly line their ever-swallowing, greedy and immoral vaults to the detriment of the Nigerian people who have continued to wallow in abject poverty and underdevelopment. The question is: how many cases of money laundering, official corruption, embezzlement and misappropriation of public fund and so on involving highly placed persons, especially the political class, has the EFCC or ICPC won. The Nigerian people for me have had enough of this entertainment probes carried out by EFCC.

In the past, list of governors who were alleged to be corrupt have been made public but the question is: have these governors been found guilty for pilfering public fund entrusted to them? Your answer to this question is as good as mine. What is it that constitutes a cog in the wheel of fighting corruption mainly associated with politicians whom the Nigerian electorates elected into positions of trust with a view that those elected could bring development, employment, change and invariably put smile on the faces of Nigerians? Is it that the EFCC or ICPC does not have water-tight evidence to send these perpetual, habitual and unremorseful kleptomaniacs to jail? Is the fault located in the past Attorney General of the Federation (Mike Aondoakaa) who pressurize court to respect "restraining injunction" filed by politicians that the EFCC wants to prosecute or is it in the nation's justice system which many believed to have been morally debased and perverted by those running from the long arm of law?
Writing on how the federal high court in Asaba, the Delta State Capital in 2009 struck out FRN vs. Ibori's case which was on corruption charges against the later, sahararporters.com, an online media site gave its caption thus: "Federal Kangaroo High Court of Asaba discharges and acquits James Ibori"
The online media site wrote: "the federal high court judge in Asaba today (Thursday, 17 December 2009 my words) discharged and acquitted former governor of Delta State, James Ibori, of all the 170-count charge of corruption proffered against him by the Economic and Financial Crimes Commission (EFCC). Saharareporters had reported that Justice Marcel Awokulehin, personally approved for appointment to lead the newly created federal high court in Asaba by Ibori had struck a deal with the ex-governor and two-time ex-convict to quash the charges for a princely sum of $5 million.
Signs that the judge was going to deliver his highly compromised judgement showed early when heavy security was noticed at the venue, our source said the director general of the state security services, personally coordinated security from Abuja.
At today bizarre ruling, the judge arrived at 8:41 AM, but Ibori until 8:58 AM. Our reporter described Ibori's arrival to the venue with the air of "absolute confidence" in uncommon swagger.
It was therefore a soothing balm for many Nigerians when Mr Ibori was convicted by the Southwark Crown Court in south London which sentenced him for 13 years in prison. The sentence of Ibori in faraway London on corruption charges therefore puts a very big question mark on the incorruptibility of Nigeria's crop of legal personnel and its Justice system. If Mr James Ibori could be left off the hook by the justice system in Nigeria and afterwards convicted by a London court says much about the debauch nature of Nigeria's justice system.
The Nigerian justice system as matter of fact has loss is integrity and something urgent must be done to redeem its currently battered image if the acquittal of James Ibori by a federal high court in Asaba and his current conviction is anything to go by. The appropriate body of the Nigerian legal system charged with disciplining its erring members should ensure that its members found to be corrupt in the pursuance of their enterprise are punished adequately to serve as a deterrent to others. The issue of granting court orders restraining EFCC or ICPC from investigating alleged corrupt politicians and others should be stopped forthwith.
The Nigerian judicial system and its operators as the last hope of Nigerians should be above board, incorruptible and eschew greed and corruption in the discharge of its responsibility if it wants to enjoy the commendation of the public. God help Nigeria.
Nwaorgu, Faustinus writes from Port Harcourt, Rivers State. Mobile: +2348035601312. Email: [email protected]