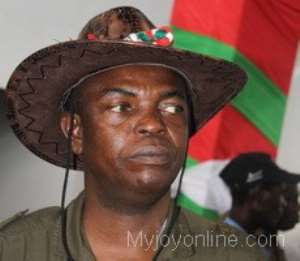 The Managing Editor of the Insight newspaper, Mr. Kwesi Pratt Jnr. has said that Ghanaians will remain united no matter what corrupt individuals will do to tarnish the good image of the nation.
He has also advised political parties to be fearless or forever remain silent on issues pertaining national interest.
This he said will render Ghanaians sound mind to elect good leaders.
Addressing a press conference in response to the recent treason comment made by the Assin North Member of Parliament, Kennedy Agyapong in Accra on Tuesday, Mr Pratt said people have inter married themselves regardless of their political and tribal differences, therefore it is wrong for people to respond to war chants and kill themselves to satisfy selfish desires of politicians.
In an interview with Radio Gold Wednesday, he stressed that it is high time Ghanaians put a stop to nasty comments made by politicians, adding that politicians have for a long time taken the emotions of citizens for granted.
Politicians, Mr. Pratt said, can be very deceptive and it is important for every concerned citizen to dig into the roots of every political issue that pops up in the country.
He condemned the opposition New Patriotic Party's idea to celebrate Kennedy Agyapong's release from the grips of law, saying it is wrong for people who beat war drums to be praised and be called heroes or heroines after their unlawful acts.
After all said and done, he said it is left for the ordinary Ghanaian to decide for himself the way forward for a better Ghana.