Vice President lambasts Ken Agyapong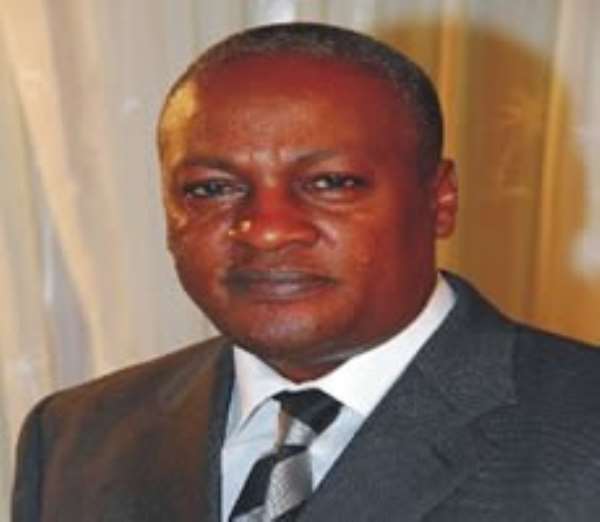 Vice President John Mahama
Government has condemned the inflammatory and ethnocentric comments by New Patriotic Party (NPP) firebrand Kennedy Agyapong.
It has also served notice it will use all legal means to deal ruthlessly with individuals or groups who intend to disrupt the peace and security of the nation.
In his first official comment on the alleged ethnocentric statement by the Assin North MP, the Vice President, John Dramani Mahama called on the entire citizenry to condemn it.
Addressing members of the Tertiary Education Institutions Network of the NDC in the Ashanti Region, Mr. Mahama wondered how such explosive comments could be made by a Member of Parliament.
Mr Kennedy Agyapong was arrest last week for making inflammatory comments and declaring war on Accra-based radio station, Oman FM, owned by him. He was granted bail by the Accra Fast Track High Court in the sum of GH¢200,000 with one surety to be justified on Thursday.
According to the Vice Presidents, the ethnocentric comments made by the Assin North MP "should not be taken lightly …the whole nation must rise up and say what he said was absolutely unacceptable…It is the silence of those who should speak for the truth that makes evil triumph."
In apparent reaction to President Kufuor's description of Kennedy Agyapong's arrest as "using a sledge hammer to kill a fly", Mr. Mahama said government will even use a bulldozer to kill the ant whose intention is to foment trouble.