Accra Health Directorate updates resource persons on cholera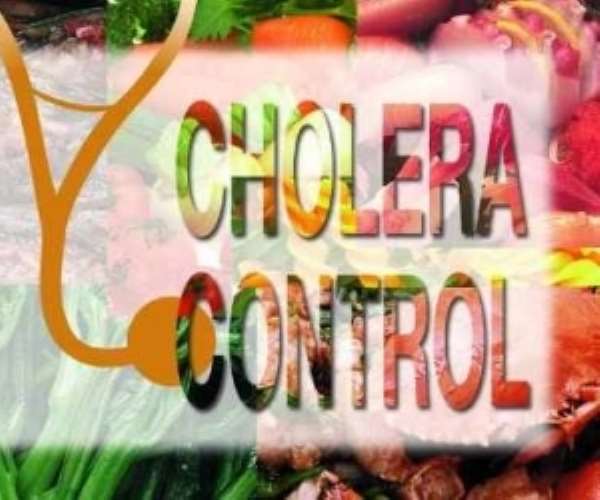 Accra, April 19, GNA - Dr John B. K. Yabani, Accra Metropolitan Director of Health Services has attributed the annual upsurge of cholera to the fact that Ghana has compromised on quality standards in all spheres.
He explained that "In this modern era and Ghana being a middle income country and discovering oil, it is sad and repulsive that we report cholera cases every year with people dying of it".
Speaking to the Ghana News Agency in Accra, after a half-day's briefing session for resource persons on cholera update and public education, Dr Yabani noted that many Ghanaians had compromised on the environment, sanitation and toilets, thereby poorly handling liquid waste and preparing food for public consumption under insanitary conditions.
The resource persons were selected from the various health metropolitan offices as well as other stakeholders in the metropolis.
Dr Yabani said the country had enough bye-laws but implementation of these laws was a major challenge and called on the public not politicize issues of sanitation and allow the appropriate institutions to enforce these bye-laws.
"District Assemblies also need to be well resourced so that they could play their role effectively because this whole issue of sanitation needs to be approached inter sectorally to involve all the other key institutions or sectors".
Dr Yabani said it was unfortunate that the country lacked a strong civil society that would exert its influence in ensuring that these laws, as well as making sure the public was educated on the need to keep their environment clean.
He urged the media to continue with their public education on frequent hand washing with soap and safe water, using latrines and not defecating in the open, cooking food thoroughly and drinking of safe water by boiling or chlorinating.
Cholera is caused by a bacterium called Vibrio cholera and could stay in a house fly for 14 days.
People contract cholera through drinking or eating food that is contaminated with the vibrio cholera. Cholera germs are found in faeces of an infected person and spread when the faeces of an infected person gets into the drinking water or food people eat.
Accra Metropolis currently has recorded over 1,000 cases of cholera with about 17 confirmed deaths as against 3,000 cases and 24 deaths recorded within the same period last year due to preventive measures put in place.
Dr Yabani cautioned the public to be cautious of what they eat and drink at funerals explaining that the condition under which such mass food production was made could not be guaranteed.
He bemoaned the practice of selling food along drains and the poor conditions under which food is prepared and noted that clean and hygienic surroundings were the responsibility of all and warned the public against buying from the streets.
"Most of these hawkers hardly wash their hands after visiting places of convenience and sell contaminated food and water to their clients," he added.
GNA