President Mills condemns killing a Zimbabwean investor in Juapong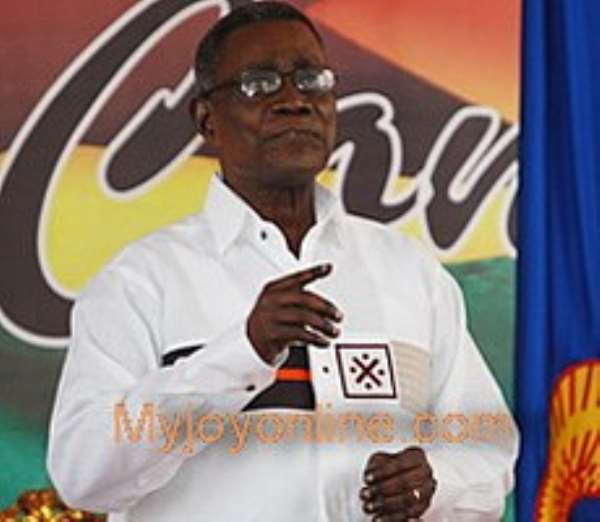 President Atta Mills
President John Evans Atta Mills has condemned the killing of a Zimbabwean investor in Juapong in the North Tongu District of the Volta Region.
The investor, Andrew Mayer was in Juapong to invest in agriculture. He was however killed last Tuesday by some unknown persons.
The Queenmother of Doafawode, Mama Bodwa II, narrated the incident to President Mills when he paid a courtesy call on the traditional rulers of Juapong Thursday during his working tour of the southern sector of the Volta Region.
The visibly traumatized Queenmother said about 8:30 in the morning, the deceased and colleagues were leaving their camp for a meeting near Juapong and were attacked on their way.
"Hearing something like this, imagine how I will feel…we were going to meet him and the incident happened."
In response, President Mills promised he will make sure the perpetrators of the crime are brought to book.
"All the countries which are like us are seeking investors, there is great competition, so for an investor to come into your country, there must be for a special reason; there must be some attraction.
"Who is going to invest in Ghana if we are going to assassinate people who have brought their capital and their technology into our country?"