Oboadaka residents organize 'Easter clean-up'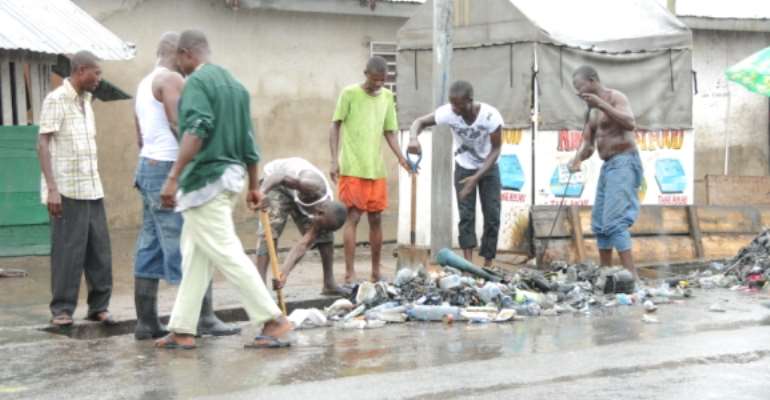 Oboadaka (E/R), April 7, GNA – The people of Oboadaka near Suhum in the Eastern Region, on Thursday spent several hours in communal labour to tidy up their environment towards the Easter festivities.
Led by elder of the community, Nene Tettey, the group filled their boreholes, weeded the areas along the feeder road, de-silted gutters and cleared garbage.
Nene stated that the exercise was aimed at complementing the efforts of the District Assembly to help maintain a clean environment during the festivities but explained that it would be a regular feature.
He announced plans by the Town Development Committee to improve sanitation in the area and urged members of the community not to default in the payment of dues for the purchase of working tools for communal labour.
Nene Tettey appealed to benevolent societies to extend their efforts at promoting of the welfare of society to rural areas.
GNA