Police ups security at registration centres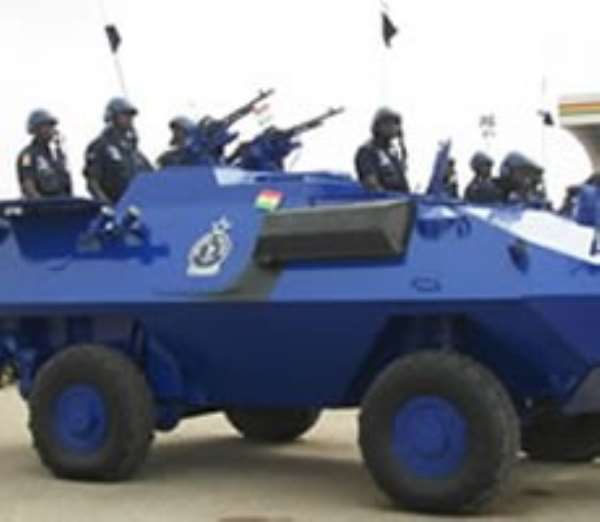 The Ghana Police administration says it will beef up the numbers of security personnel at registration centres to adequately police the ongoing biometric registration exercise.
Director-General of Police Operations, COP John Kudalor on Thursday morning told Joy FM that there will be a marked security presence that all the centres as a new strategy to ensure orderliness.
The numbers, he said, will be augmented with support from the other security agencies.
"We've had previous registration exercises and it was very calm and quiet so police presence was virtually nil, it did not request it, but you know this one is a unique exercise and different from the others and from day one we saw there were hiccups. …in this regard we are working in close relationship with the Electoral Commission and now we have the numbers and luckily for us this exercise is taking place in pockets … so we are able to marshal our forces and with the support of, as I said, our colleagues from other agencies, we should be able to police each phase of the registration."
He said the police were yet to come to terms with why the exercise has recorded pockets of violence during the first phase but assured that the rest of the exercise should proceed peacefully.
"In fact it is surprising that these things are happening, we don't have any understanding because this exercise (requires of people to) just go and register… you know it is peculiar to that region, the regions that are being mentioned by the EC because in the other regions there is nothing. If we have a nationwide exercise then we say we will try and find the cause but these are just in the Ashanti region but in pockets, specific registration points which we have noted and learnt lessons from, I don't think they are going to have their way as they had in the first phase."
COP John Kudalor said some persons arrested for lawlessness in the first phase have already been prosecuted with some convicted and sentenced to a minimum of two-year jail terms and cautioned that no one arrested for infractions will be spared.