Fetish Priest Gives Up Murder Suspects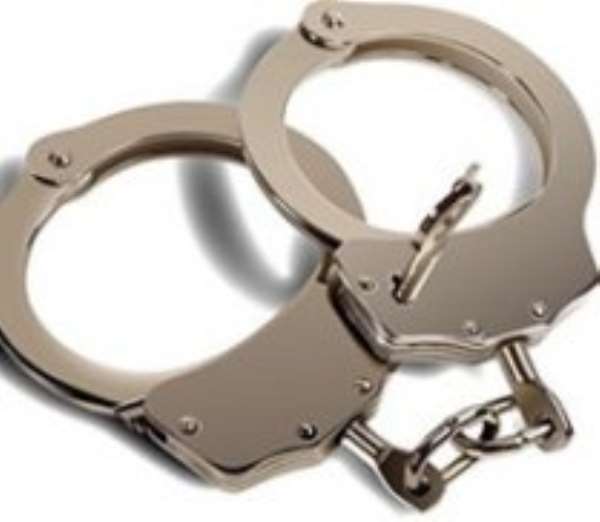 The testimony of a fetish priest has helped the police to resolve a year old murder at Nkonya- Adekensu and arrested three suspects. The suspects had told the fetish priest at Abotoase to fortify them because the spirit of a woman they had murdered was haunting them.
Other clues that helped the police, were a mobile phone belonging to the murder victim and a bunch of keys found in the pocket of one of the suspects.
The suspects are Aboagye Da-costa, 55, Stephen Asiakwa, alias TCP, 55, and Derrick Kwabena Mensah alias Agbozo, 48, the Volta Regional Police Commander, Deputy Commissioner of Police Alexander Bedie told a press briefing in Ho Friday.
He said the children of the victim identified pieces of cloth as that of their mother when dug with skeletal remains from a shallow grave, following a report by some farmers.
Mr Bedie said on March 25, 2011, Mr Francis Osei of Nkonya-Wurupong informed the police that his mother, Madam Emma Asamoah, had gone missing since she accompanied Aboagye to her farm at Adekensu on March 11 to collect her share of maize.
Mr Bedie said Aboagye was subsequently arrested to assist in investigations during which he told police that Madam Asamoah had left the farm on a KIA truck on which were a shovel, pick-axe and cutlass with her share of nine bags of maize for the Kpeve market.
Mr Bedie said while in custody, Aboagye sent for his clothes and a mobile phone identified as Madam Asamoah's and a bunch of keys belonging to Aboagye were found in one of the pockets.
Mr Bedie said on March 17, 2011 the police had information that human skeletal remains had been found by some farmers in the bush near Nkonya-Adekensu.
He said personnel of the Regional Criminal Investigations Department (CID) were dispatched to the place where they dug out the skull, bones and pieces of cloth which Madam Asamoah's children identified as hers.
Mr Bedie said during investigations, a fetish priest at Abotoase told the police that the three suspects consulted him for fortification against Madam Asamoah's spirit which they said was haunting them.
GNA