Court orders Osafo Maafo, O.B. Amoah to appear before EOCO if invited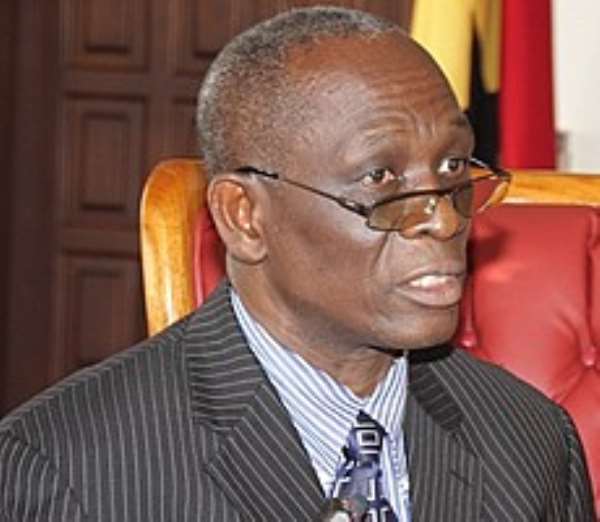 Former Education and Sports Minister, Osafo Maafo
An Accra Fast Track High Court has dismissed an application by lawyers of former Sports Minister Yaw Osafo Maafo, seeking to restrain the Economic and Organized Crime Office, from inviting him to appear before it to assist in investigations into the controversial judgment debt paid to businessman Alfred Woyome.
The same court, according to a GNA report, yesterday also dismissed a similar application filed by former Deputy Minister of Education Youth and Sports, O.B. Amoah.
The court presided over by Sir Justice Dennis Adjei, ruled that the EOCO was only performing its statutory function when it extended invitation to Mr Osarfo-Maafo.
The court directed that EOCO extend any invitation by writing, and state whether the former Minister was the proper person to be invited to assist in the investigations.
It also asked the state investigative agency not to subject the former minister to any inhuman treatment and urged it to be fair and candid and not be capricious when Mr Osafo-Maafo honours the invitation.
The court did not award cost because it said, the law was being developed.
The same court also dismissed a similar application filed by former Deputy Minister of Education Youth and Sports O.B. Amoah.
It gave same reasons for dismissing the application as in the case of Mr Osarfo-Maafo. Yaw Osafo-Maafo was Education and Sports Minister at the time the contract for the construction of stadia for CAN 2008 was awarded. His lawyers argued that the EOCO had no locus to investigate a matter which was in the Auditor General's report and which would thoroughly be scrutinized by the Public Accounts Committee of Parliament.
Mr Godfred Odame, lawyer for Mr Osafo Maafo, told Joy FM's Super Morning Show the ruling was not conclusive.
He said the judge's own comments suggested that the matter needed a further testing of the law but asserted that the whole may have even been overtaken by events.
According to him, the application for an interlocutory injunction was in court, the Criminal Investigations Department (CID) of the police service invited Mr Maafo for questioning, an invitation he honoured and assisted in investigations in respect of the same matter.