2012 lections is about Ghana's future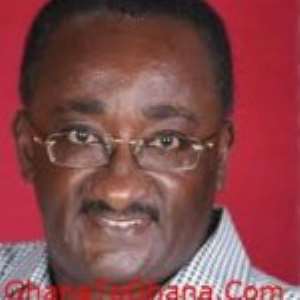 MP for Kwadaso, Dr. Owusu Afriyie Akoto
THE MEMBER of Parliament for Kwadaso, Hon. Dr. Owusu Afriyie Akoto has warned of the dire consequences that the country could face if the NDC is retained in power. He said the hardships being experienced by Ghanaians under the reign of the National Democratic Congress (NDC) would worsen should the party be given additional four years to rule the country.
According to the New Patriotic Party (NPP) MP, the NDC, under the leadership of Prof. John Evans Atta Mills has amply demonstrated lack of focus and direction in terms of the administration of this country, and it must not be allowed to continue.
Hon. Owusu Afriyie noted that this year's elections would decide whether Ghana will rediscover its path to socio-economic development or choose to live in misery and despondency.
The Kwadaso lawmaker noted at the inauguration of the Youth and Women Wing of the party in the Kwadaso Constituency that the past three years of the NDC rule has brought nothing but corruption, increases in cost of social amenities and services and general disorderliness in the society.
He stated that the NDC has mismanaged every good policy the NPP left behind, citing the National Health Insurance Scheme, the Capitation Grant and the School Feeding Programme, amongst others.
According to him, nothing has gone right for Ghana since the NDC assumed power and that the opportunity would present itself for Ghanaians to elect a leader in the person of Nana Addo Dankwah Akufo Addo to restore hope and revive the development agenda of the country.
The MP, therefore, encouraged Ghanaians who have attained the age of 18 andabove to patronize the upcoming registration exercise in order to be able to participate in the December 2012 elections.
'Your vote is the only way you can use to change the fortunes of this country; Ghana has gone through turbulent times and we cannot afford to gamble with our chances again, I therefore urge all of you to participate massively in the impending biometric registration so that together we can vote this bad government of the NDC out,' he noted.
Hon. Owusu Afriyie, however, cautioned political opponents, particularly the NDC to refrain from any surreptitious moves in the upcoming exercise.
He said he had reports that the ruling party is allegedly planning to register minors and other foreign nationals, whom he alleged, had already been transported into the constituency and warned that such a move would hit rough patches because the party would not allow its opponents to have their way.
On his part, the Ashanti Regional Chairman of the NPP, Mr. Frederick Fredua Antoh, stated that the party has put everything in place to ensure a resounding victory during the elections but emphasized the need for the NPP to avoid complacency.
Mr. Antoh reiterated that the proposed 'Operation secure 80% in Ashanti' was on course and that the opposition would certainly achieve the target.