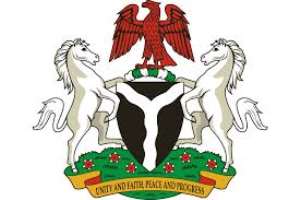 Nigerian foreign policy has been characterized by a focus on Africa as a Regional power and by attachment to several fundamental principles: African unity and independence; Capability to exercise hegemonic influence in the region: peaceful settlement of disputes; nonalignment and non-intentional interference in the internal affairs of other nations; and regional economic cooperation and development.
It's nonsensical to note the level of South African government diplomatic rascalily in recent time towards Nigerians. "The father Christmas" role we have played in continental Africa, has really failed us as a nation. The peace and freedom enjoyed today in South Africa is as a result of both human and material resources contribution of Nigeria government and her people towards the liberation of apartheid South Africa. It's paradoxical and most unfortunate that, South Africa we helped liberated from the shackles of apartheid and suppression is now deporting Nigerians under the guise of fake yellow fever vaccine card. What a shame!
On 02 March 2012, a total of 125 Nigerian citizens were deported from the OR Tambo International Airport (ORTIA) for allegedly being in position of fraudulent yellow fever vaccine certificates.
"Giant of Africa" we are called, but failed leadership, corruption, nepotism, mal-administration and absence of Citizen Diplomacy with weak institutions has not made us realized the dreams of our founding fathers.
A brief historical overview of enormous contributions Nigeria made to liberate apartheid South Africa. During the apartheid era in South Africa, Nigeria was one of the foremost supporters of Black South African liberation movements, including the African National Congress; the Nigerian government issued more than 300 passports to South Africans seeking to travel abroad. late Sonny Okosun of blessed memory, a Nigerian musician legend, wrote the hit song "Fire in Soweto" in 1977 to commemorate the 1976 Soweto uprising against white-rule in South Africa. How I wish the "Ozzidi king" was alive!
Majek Fashek, a Nigerian musical icon also wrote a song, " Free Mandela" to pressure the apartheid. regime to free Nelson Mandela. The Nigeria government sanctioned Multi-national companies in Nigeria that violated the economic/trade embargo on the racist South African regime, the local operations of Barclays Bank was nationalized after that bank ignored the strong protests by Nigeria urging it not to buy the South African government bond. Nigeria also nationalized the British Petroleum (BP) for supplying oil to South Africa. And In 1982, the Alhaji Shehu Shagari government urged the visiting Pontiff Pope John Paul II to grant audience to the leaders of Southern Africa guerrilla organisations, Oliver Tambo. Coincidentally, the airport these Nigerians were recently deported from was named after him

In international relations and diplomacy, "deterrence and retaliatory diplomacy" are veritable tools available to countries in the comity of Nations to achieved their goals and earn respects and prestige from other member Nations. South Africa has a huge investment in Nigeria that may be retaliated against if, their action persist. South African Airways has Lagos-Johannesburg route as one of its lucrative route, Multi-choice (DSTV), MTN makes its life-line in Nigeria's over 120 million subscribers' base network and Stanbic-IBTC, Africa's largest bank has its footing in the mainstream Nigeria financial systems to mention a few. South Africa is using Yellow Fever vaccine certificates to embarrass us as a nation period! No amount of apologies will make me think otherwise.
Nigeria government needs to critically review her foreign policy of "Big Brother" to be in tone with present day reality and also to avert a recurrence of this ugly incident from other Nation if we are to achieve our vision of becoming the 20th economies in the year 20:20 before Sao Tome and principle will intimidate, harass and threaten us with sanctions.
Clifford Ogbeide
Centre for Strategic & Development Studies,
Ambrose Alli University Ekpoma, Nigeria
[email protected]


Sa.ng