Ghanaian Identity Cards Siezed From Foreigners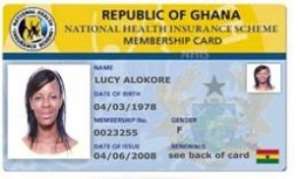 Ghana Immigration Service (GIS) officials at the Kulungugu and Missiga border posts in the Bawku Municipality, have seized 586 Ghanaian national identity (ID) cards from nationals of Togo , Burkina Faso and Niger.
The identity cards include the new National Identity cards, Voters ID cards and the National Health Insurance Scheme (NHIS) cards, all of which were illegally acquired.
Mr Samuel Amatsitsi, officer in charge of the Kulungugu Post, disclosed this in an interview with the Ghana News Agency (GNA) at Kulungugu near Bawku.
He said most of the foreign nationals used the NHIS cards to access health care in Ghanaian health facilities.
Mr Amatsitsi advised Ghanaian travellers in particular to ensure that they had the required traveling documents to avoid harassment by security officials at their destination.
He said the Kulungugu Post processes about 1,000 emigrants and immigrants yearly and out of that, only one per cent of the travellers usually had valid traveling documents.
GNA