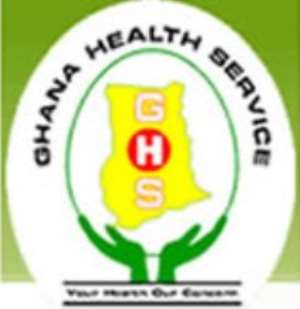 THE ACTING Director-General of the Ghana Health Service (GHS), Dr. Frank Nyonator says the Ministry of Health will introduce two new child vaccines in April.
This is to augment child immunizations and fight against childhood killer diseases including pneumonia, meningitis and diarrhoea, he noted.
Of the two vaccines, pneumococcal will combat pneumonia and meningitis while the rotavirus will fight diarrhoea in children from zero to 11 years of age.
Other vaccines already being administered to children in the country are the BCE against tuberculosis and Penta against hepatitis, diphtheria, whooping cough, influenza type b, and yellow fever among others.
Dr. Nyonator disclosed this during the 2011 Volta Regional Annual Performance Review Conference of the GHS in Ho. The three-day conference was themed 'Monitoring and Evaluation: An Effective Tool for Quality Health Care Delivery.'
He noted that since mothers are the primary healthcare providers for children they ought to be given critical information and technology to make informed decisions to ensure a healthy life for their wards.
He commended the Volta region for working hard towards the eradication of Guinea worm. The last time Guinea worm was recorded in the region was 2010.
Advertisement
Dr. Nyonator also noted that compared to the national average, the Volta region performed creditably in health delivery despite the challenges facing the GHS and urged stakeholders to keep it up the good work.   
Volta Regional Director of Health Services, Dr. Joseph Teye Nuertey disclosed that statistics at the directorate showed that although the region's performance in immunization declined, it made marginal improvement in 2011 compared to 2010.
He said polio coverage declined from 82.7% in 2010 to 79% in 2011, BCG usage increased from 95.5% in 2010 to 96.3% in 2011 while Penta 3 usage fell from 82.6 percent in 2010 to 81.2 percent in 2011.
Nkwanta South, Krachi West, Biakoye and Keta districts were the only districts that recorded over 90% coverage of Penta 3 with Nkwanta South achieving the highest coverage of 102.4% while Ho recorded the lowest coverage of 65.2%, Dr.  Nuertey noted.
He said measles coverage declined from 82.5% in 2010 to 79.1% in 2011, yellow fever went down from 81.5% in 2010 to 79.2% in 2011 while TT2 improved from 53.5% in 2010 to 68.1% in 2011.
Tuberculosis notification and reporting increased from 1,390 in 2010 to 1,543 in 2011 while maternal mortality showed a slight drop from 210 per 100,000 live births in 2010 to 201 per 100,000 live births in 2011.
Dr. Nuertey expressed worry about anaemia in pregnancy in the region which has been on the rise since 2009 from 37.5% to 41.3%. He said malaria fatalities among children less than five years old declined marginally from 1.7 percent in 2010 to 1.5 percent in 2011 and admissions of children below five years for malaria reduced from 10,580 in 2010 to 9,046 in 2011.
  From Fred Duodu, Ho