Soldier killed as Burundi hit by more violent protests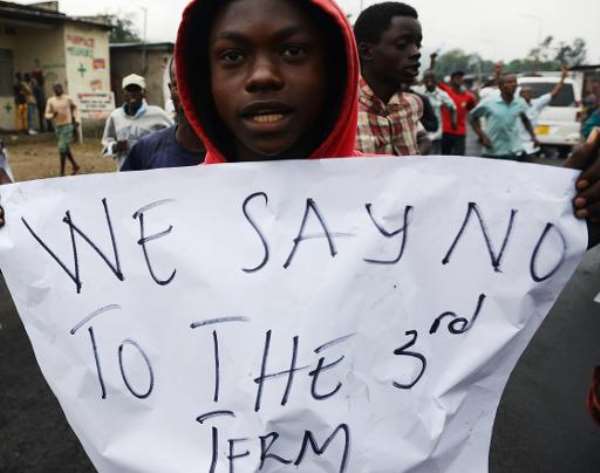 A protest in Musaga, on the outskirts of Bujumbura, on April 30, 2015 against President Pierre Nkurunziza's plan to run for a third term. By Simon Maina (AFP)
Bujumbura (Burundi) (AFP) - A Burundi soldier was shot dead by an intelligence officer while at least nine protesters were hurt in renewed clashes in the capital Bujumbura Thursday over a bid by the country's president to stand for a third term.
The soldier died and a civilian was hurt when an intelligence officer opened fire near a barricade erected by protesters, said a senior police officer speaking on condition of anonymity.
The officer was "at a spot where the demonstrators had built a barricade. He felt threatened. He shot and hit a soldier who was killed," said the source, describing the shooting as "an unfortunate incident."
Earlier Thursday, the Red Cross reported that nine protesters had been hurt. It confirmed that the overall death toll from days of violent protests now stands at six dead.
President Pierre Nkurunziza, a former rebel leader and born-again Christian from the Hutu majority, has been in power for two terms since 2005.
His supporters say he is eligible to run again, since his first term in office followed his election by parliament -- not directly by the people as the constitution specifies.