Somali PM wants 'Marshall Plan' at London meet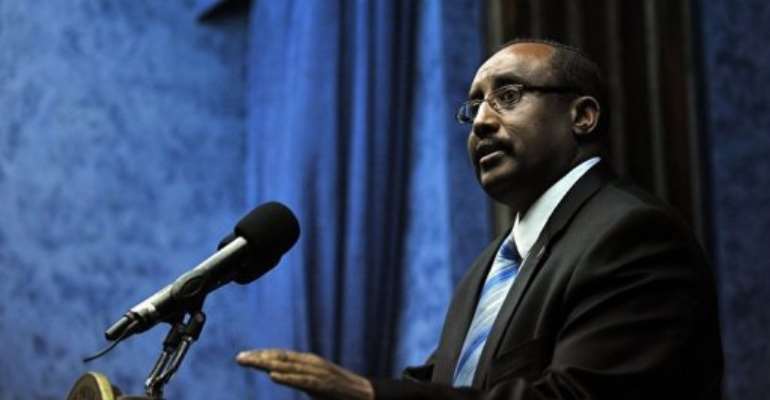 MOGADISHU (AFP) - Somali Prime Minister Abdiweli Mohamed Ali said Monday he hoped an upcoming conference in London on the war-torn country would produce a "Marshall Plan" to end two decades of chaos.
"Somalia expects a lot from this conference. We expect the establishment of a trust fund for Somalia. We expect a complete reconstruction plan for Somalia. We expect a Marshall Plan for Somalia," he told AFP in an interview.
British Prime Minister David Cameron will chair the February 23 conference, gathering Somali and foreign leaders to find a solution to the civil unrest that has plagued Somalia almost without interruption since 1991.
The meeting will "help galvanise a common approach to address the problems and challenges of Somalia that affect us all," according to the Foreign Office.
"I hope the London conference will galvanise the international support for Somalia, bring back the attention of the international community on Somalia, and with it all the necessary help for rebuilding Somalia," said the Somali premier.
Earlier this month, British Foreign Secretary William Hague visited the war-wracked Somali capital, marking a new drive by London to address the Horn of Africa state's protracted crisis.
During the visit, London also appointed an ambassador to Somalia, the first in 21 years.
Somalia has lacked an effective central government since president Mohamed Siad Barre was ousted in 1991, unleashing cycles of bloody conflicts that have defied countless peace initiatives.
Since then, Somalia has been variously governed by ruthless warlords and militia groups in mini-fiefdoms, becoming a by-word for "failed state".
A hardline Islamist movement with links to Al-Qaeda now controls much of southern and central Somalia, while pirate gangs rule coastal villages.
The Islamist Shebab rebels have been fighting to topple the Western-backed Somali government in Mogadishu, where the administration survives under the protection of an African Union force of 10,000 men.