The alleged kingpin in the MV Benjamin cocaine saga busted and appears in court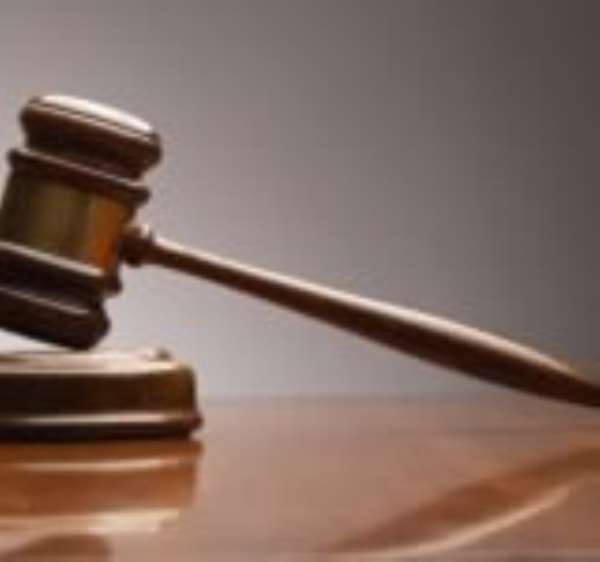 Accra, Feb. 8, GNA – Christian Darkeh Assem, alias Limping man, the person at the centre of the MV Benjamin 77 parcels of cocaine saga on Wednesday appeared before an Accra Circuit Court on three counts of conspiracy to commit crime, importation and exportation of narcotic drugs without lawful authority and possession of narcotic drugs without lawful authority.
The accused whose plea was not taken has been remanded into lawful custody to re-appear on February 22.
When Ms Audrey Kokuvi Tay, the trial judge jokingly asked Assem why is he called the limping man, he said, he was not aware of the name and that it could be because he is lame in one leg.
The Prosecutor, Deputy Superintendent of Police (DSP) A.A. Annor said sometime in April 2006 intelligence report gathered indicated that a shipping vessel named MV Benjamin had been spotted on the high seas carrying about 77 parcels of cocaine and heading towards the West African Coast precisely Ghana.
He said on the midnight of April 26, 2006 the said vessel docked at Kpone/Tema and discharged the 77 parcel of cocaine which were off-loaded into a waiting vehicle and taken away.
DSP Annor said investigations in the matter led to the arrest of some suspects who were tried, convicted and sentenced to prison on various terms.
He said during investigations, the accused's name featured prominently as the importer and owner of the drugs as well as the person who charted the MV Benjamin from Ghana at the time at 150,000 dollars to use in towing another vessel from Guinea.
The prosecutor said the accused carted the cocaine parcels away upon arrival of the ship at Kpone.
DSP Annor said on February 2, 2012 the accused was arrested at the Korle-Bu Teaching Hospital in Accra upon a tip-off after being on the run since 2006.
He prayed the court to give the Police enough time to trace the records on the case for the trial to commence.
GNA