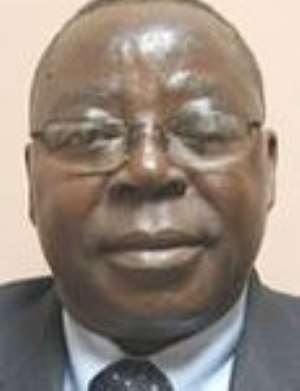 Mr. Tony Fofie, CEO, COCOBOD
Cocoa production in the Central Region has increased tremendously from 37,000 metric tones in 2007 to 80,000, metric tones in 2011.
Mr. Emmanuel Opoku Agyeman, Outgoing Central Regional Manager of Quality Control Company (QCC) of the Ghana Cocoa Board, made this known to newsmen during a send- off party in his honour at Agona Swedru, on Friday.
Mr. Agyeman is on transfer to the Brong Ahafo Region as Regional Manager. He said the increase was made possible following effective measures put in place by the QCC. The measures include using approved chemicals, supplying of hybrid Cocoa seedlings, constant education of farmers and replacement of aged cocoa trees.
Mr. Agyeman said all these measures were adopted by the QCC to support efforts being made by the government to hit the targeted one million metric tones.
The Regional Manager said this year's cocoa production would be higher because some areas in the Central and Eastern Regions had started experiencing early rains. He expressed the hope that with the excellent measures taken by the government cocoa production would increase as expected.
Mr. Agyeman said this would enable the country to reclaim its position as the world's leading producer of cocoa from La Cote d'voire. He hoped that the staff of QCC and the farmers would cooperate with the incoming Manager to help increase productivity in the Central Region.
Mr. S. Kakari Addo, Incoming Central Regional Manager of the QCC, urged staff of the company not to see transfers as punishment but as a service needed in that area.
Mr. L.A. Appiah Fordjour, Human Resource Officer of the Central Region said the send-off party was to enable the workers to show their love, gratitude and appreciation to senior officers on transfer from the Central Region. GNA