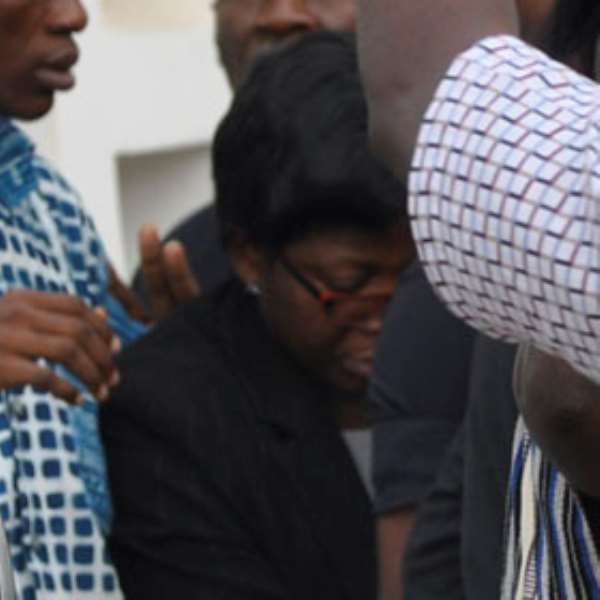 DSP Gifty Mawuenyega Tehoda
The indicted top female police officer in the cocaine-turned-baking soda scandal, DSP Gifty Mawuenyega Tehoda, has been remanded in prison custody by a Circuit Court in Accra.
She has been charged with abatement of crime and stealing of cocaine after the Bureau of National Investigations (BNI) fingered her in the cocaine swap saga in their interim report.
The deputy chief of the Commercial Crimes Unit of the Police CID is scheduled to reappear February 6, 2012.
The embattled female officer has been in BNI custody since December 29, 2011 and was released on bail last Friday, but that freedom was short-lived after the national intelligence outfit re-arrested her hours later.
She is being held for the alleged role she played in the infamous cocaine barter that made headlines late last year resulting in two separate investigations - the Chief Justice Committee of Inquiry and the BNI's.
Source: Citifmonline