MP Calls For Peaceful Campaigning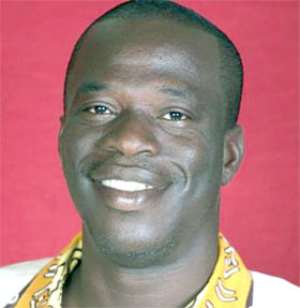 Ignatius Baffour Awuah
THE MEMBER of Parliament for Sunyani West, Ignatius Baffour-Awuah, has called on the media to ignore the insults of politicians to avoid fueling violence in the country.
According to him, if the media refuses to publicize the insults   politicians throw at each other, the violent communication on our airwaves will cease.   
He expressed worry over the way radio stations call people from two different political parties to react to issues when this only ends up in both people insulting and threatening one another.  
Mr. Baffour-Awuah pleaded with FM stations to avoid such things or better still end such conversations when they realize their guests are taking the issues at hand out of context. 
The MP was speaking on a radio station in Sunyani about the insults spewed on radio stations by some politicians in the country and called for peaceful campaigning devoid of insults as the country enters election year.
Ghana's democracy has moved forward and it is time to show that to the whole world rather than issuing insulting or calling for war.
'Ghana's democracy has gone forward so those who speak for government and political leaders should be careful with their utterances to avoid sparking anger among the people,' he added.
On the same programme, some Sunyani residents expressed concern over the use of bitumen and gravels by officials of the Ghana Highway Authority to resurface roads in Sunyani.  
Some residents who called into the programme said if government does not stop this they will hit the streets to protest against the resurfacing project.
They explained that the bitumen and gravels could have been used to resurface dusty roads in the municipality rather than resurfacing roads which need minor pothole fill-ups.  
'Most of the streets are not accessible in the town so we don't understand why government will spend huge sums of money to resurface a road which has very few potholes.'
They also complained about bad roads in the municipality  saying farmers in the area find it difficult transporting their foodstuff to the city.
 From Vivianna Mensah, Sunyani