'Nananom' walk for Funds in aid of school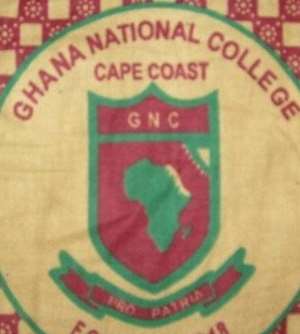 Accra, Dec. 6, GNA - Old students of Ghana National College (Ghanacoll), popularly called 'Nananom', over the weekend organised a health walk for members to improve on their health status.
It was also meant to set the pace for the launch of the Ghanacoll Endowment Fund (GEF) scheduled for December 17 at the Ghana International Press Centre.
More than 100 alumni participated in the walk which began from Ako Adjei Interchange through principal streets like the Switch Back Road, through Morning Star School, Danquah Circle and back to the Interchange.
The launch on the theme: "Restoring the Ghanacoll Heritage…Our Contribution," is expected to raise million over a 10- year period to be invested solely for the benefit of Ghanacoll.
Mr Egbert Faibille Junior, National Vice President of Nananom told the Ghana News Agency that one stark reality that confronted the school was that the once pristine structures of Ghanacoll had suffered significant deterioration over the years.
The deterioration of the boys' and girls' dormitories and other school infrastructure is phenomenal.
Mr Faibille said it was against this backdrop that Nananom is launching GEF saying: "Though it may not be able to do everything in a short time for Ghanacoll, it is a fundamental step that has been taken to move Nananom from the talk shop stage to the action stage."
In the past, Nananom have contributed in diverse ways towards the maintenance of facilities at Ghanacoll but these contributions have either been personal or upon request from the school authorities.
This has led to 'donor fatigue' and dwindling donations to the school, Mr Faibille said.
GEF has therefore been set up to streamline the existing loose arrangement and also embark on initiatives from fund raisers to all legally acceptable means of raising money for the sole benefit of Ghanacoll.
He said no contribution is too little and all contributions and donations will be invested wisely and the yields used to paint structures in the school, buy laboratory equipment, logistics and other necessary and incidental materials to make Ghanacoll a school worth pointing to as an alma mater.
"Nananom are to note that details of how to contribute to GEF, acknowledgement of payments/donations, accountability and all such related matters will be published accordingly. This is the time to donate for the benefit of Ghancoll," he added.
Ghana National College was founded in 1948 by Dr Kwame Nkrumah, who later became the first president of Ghana. He used his own funds to start the institution for eight students who were expelled by the British colonial administration from St Augustine's College.
The expulsion resulted from a protest march, held in solidarity with Nkrumah who was then imprisoned.
GNA