Gov't Can't Approve Fees For Universities - Ayariga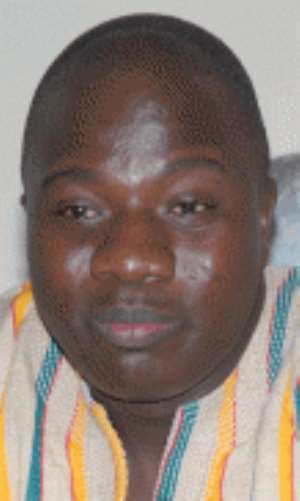 Mahama Ayariga - Deputy Minister of Education
A Deputy Minister of Education, Mr Mahama Ayariga, has told members of parliament that the government cannot be involved in the approval of fees for state universities since they were set up by Acts of Parliament and empowered to do so.
He stated that often, the university authorities consulted Student Representative Councils (SRC) in order to arrive at academic user fees.
"Until Parliament amend Acts setting up these public universities, the Ministry of Education cannot have the mandate to be involved in the approval of these fees for public universities", he said when he answered questions on the floor of the House.
The Member of Parliament for Asunafo South, Mr Robert Sarfo-Mensah, had posed a question to know the current approved fees being charged by the various public universities.
He explained that fess being charged by the various public universities varied from institution to institution and also from programme to programme.
Mr Ayariga said the fees also differed from one level to another in the various institutions.
He explained that fees charged include among other items such as academic user fees, ICT, healthcare, examination, Identity cards, medical examination and sports fees.
"For example undergraduate freshmen in the Kwame Nkrumah University of Science and Technology (KNUST) offering the humanities now pay GHC858.56 while those pursuing the sciences pay GHC927.43 with freshers offering medicine paying GHC1,035.00", he explained.
When it was his turn, MP for Kwabre East, Mr Kofi Frimpong asked the deputy minister what effort the ministry was making to provide a new dormitory block at Ntonso Adventists Girls' Senior High School to replace the one that was recently razed by a fire outbreak to enable the school to reopen.
Replying, Mr Ayariga told the House that even though the ministry was aware of the disaster, the ministry could not provide the school with a new dormitory block since it was a day school.
He said the facility in question was a hostel facility managed by the PTA adding that the school had recently applied for a boarding status which was being considered by the GES for approval and until that was done, the ministry could not provide boarding facilities.
"The ministry is aware of the contributions from NADMO, ADRA, the Central Ghana Conference of the SDA, the district assembly, the Ashanti Regional Directorate, the MP and individuals who have contributed both in cash and in aid of the school", he said and thanked them for their gesture.