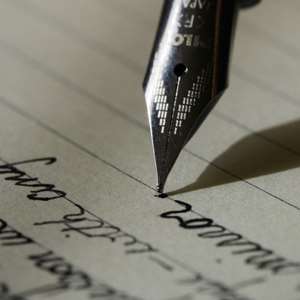 (CNS): The observance of World Toilet Day was initiated by the World Toilet Organization on 19th November 2001, to raise global awareness of the emotional and psychological consequences the poor endure as a result of inadequate sanitation. Yet it is a disgrace that this completely preventable crisis continues to blight the lives of 2.6 billion people across the globe that do not have access to proper, clean sanitation. A group of about 35 women economists from different countries of Europe, UK, US, Australia and India, have written an open letter to the Prime Ministers and Presidents of South Asian nations, including India, which are facing acute sanitation crisis. From India Jayati Ghosh, Professor, Centre for Economic Studies and Planning, Jawaharlal Nehru University, Bina Agarwal, Director, Institute of Economic Growth, Delhi University and Isher Judge Ahluwalia, Chairperson Board of Governors, Indian Council for Research on International Economic Relations have signed the letter.

The letter states: "On the day you are reading this letter 4,000 more children below five will die from diseases caused due to unsafe water and poor sanitation. The mortality is much higher than what is caused by diseases like AIDS, Malaria and Measles combined."
The letter was released on the eve of World Toilet Day, 2011, along with the latest report 'Off-track, Off-target' on water and sanitation situation in India, published by the international charity WaterAid. According to the report, there are more people in the world today lacking adequate sanitation services than in 1990. The report also claims that unless immediate action is taken, India would fail to meet the Millennium Development Goal (MDG) of reducing the number of people living without sanitation facilities to half by 2015. India's MDG target is to ensure that 86% of the population gets safe drinking water by 2015 and 59% of the population is covered with adequate sanitation by that time.
The WaterAid report also points out that many of the neighbouring nations too are heading towards failure in meeting the Millennium Development Goals. As per the present progress rates, Pakistan will achieve the MDG goals in 2028, Bangladesh in 2029 and Nepal will meet the target not before 2030.
"To get the sanitation and water MDGs back on track, South Asian countries, which are off track, need to spend at least 1% of their gross domestic product (GDP) on improving sanitation services," suggests the report. It also calls on countries, which are providing funds to developing nations, to prioritise and double their financial assistance in the water, sanitation and hygiene sector by allocating an annual additional grant of USD10 billion.
A glance at the sanitation and water status in India would reveal that: Almost 50% of households even in big cities like Bangalore and Hyderabad do not have sewerage connection; Only 21% of waste water is treated, as compared to 57% in South Africa; In about 80% of the rural households, the average water supply is less than 5 hours a day and over 70% of the household do not have access to toilets or sewerage system; Out of 600,000 villages only 250,000 are free from open defecation.
India accounts for 58% of the world's population of open defecators. Though the government records claim that 88% of the Indian population has access to safe drinking water, only 31% are covered by proper sanitation facilities. According to statistics, the nation has achieved MDG target in water sector, but with the current rate of progress the nation is feared to miss the sanitation target by 32 years. The Indian Minister for Rural Development and Drinking Water Supply and Sanitation Jairam Ramesh too says, "Sanitation is the biggest blot on the human development portfolio in India, as the sanitation situation is disastrous."
Given this dismal scenario, it seems ironical that the states have been unable to utilize even the available funds. For example, in the last fiscal year, under Total Sanitation Campaign for Rural Areas, 27 billion rupees remained unutilised whereas 19 billion rupees were not used in the Rural Water Programme. Consequently, the nation is paying the cost for not spending on drinking water and sanitation in the form of loss of working days, expenditure on healthcare, school drop outs, malnutrition, anaemia, and infant/child mortality.
"Every year thousands of children die in India due to a lack of adequate sanitation and clean water. While some progress has been made, we continue to bear the true cost from the failure to ensure basic water and sanitation services. The Government must increase the level of spending on water and sanitation, and donor governments should increase the share of aid they spend on water and sanitation, so that all stake holders can work together to turn around the situation," says Indira Khurana, WaterAid's India's Director, Policy and Programmes.
Even the National Sample Survey Office (NSSO), Government of India data of 2008-09 indicates that the poor sections of society, especially in the rural areas, are four times less likely to have access to improved sanitation facilities i.e. having a toilet at home, in comparison to the rich population. According to the WHO/UNICEF Joint Monitoring Programme, India has provided sanitation cover to over 200 million people between 1995 and 2008. However, the progress has been rated as highly inequitable as it displays exclusion of certain caste and communities. A research by WaterAid illustrates that the Scheduled Castes in particular are denied access to water facilities. Even the children from scheduled caste communities are not allowed to drink water from common water sources in schools.
To draw the attention of the government towards this crisis, WaterAid has joined hands with End Water Poverty Campaign (a campaign involving 190 organisations all across the globe to end the water and sanitation crisis). Together they are organising 50 'Crisis Talk Events' in 20 nations on World Toilet Day today. These talks are to focus on various dynamics of the issue. During these events the local groups are to meet the politicians to discuss the water and sanitation crisis in their respective areas. (CNS)
Alka Pande - CNS
(The author is a senior journalist based in Lucknow, India and writes for Citizen News Service – CNS: www.citizen-news.org)