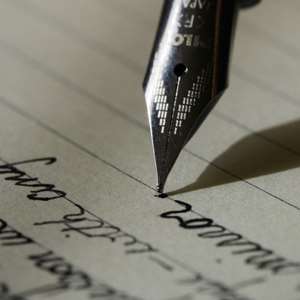 (CNS): After India's most celebrated Bollywood star Shah Rukh Khan becoming the brand ambassador for Geneva-based Water Supply and SanitationCollaborative Council (WSSCC), now Indian cricket players are to promote sanitation and hygiene in the country. Yusuf Pathan and Irfan Pathan have already shot a clip, in which they are asking people: "Adopt the WASH hatrick - sanitation, hygiene, clean water - for healthy living".
An international organisation WASH United is negotiating with various other cricket palyers also, including Sachin Tendulkar and MS Dhoni, to take them on board in Wash United Cricket Club, for promotion of hand washing, especially among children. The posters of Pathans were displayed at the Global Forum on Sanitation and Hygiene, which has recently concluded in Mumbai. The Forum held by the WSSCC (Water Supply and Sanitation Collaborative Council), saw the participation of over 450 people from over 70 countries.
The WSSCC works with its partners all across the globe to ensure sustainable sanitation, better hygiene and safe drinking water for all people.
"The idea was derived from a similar venture with football players, which proved great success in African nations,'' International Co-ordinator for WASH Thorsten Kiefer told this correspondent in Mumbai.

Wash United is a social club that brings together leading sports stars, voluntary organisations, UN agencies and the private sector. Using the power of sports, it organises various activities in schools and reaches out to children to raise awareness about hygiene with a specific focus on handwashing. In South Asia, WASH United is focsusing particularly on sanitation and hygiene through cricket. The expanse of the campaign also includes other cricket loving South Asian nations - Sri Lanka, Bangladesh and Pakistan.
"There is probably no other sport that unifies and moves billions of people in South Asia like cricket does," says Keifer. "Sanitation is a non-attractive subject but celebrities like cricket stars can make it sound cool and an excitement can be built around the issue," he adds.
The experiment became a success in Africa during the 2009 World Cup Football. Over 100 organisations in across eight nations - Lesotho, Kenya, Ghana, Burkino Faso, Mali, South Africa, Tanzania and Uganda - used football players namely Didier Drogba and Michael Ballack, to educate children the importance of handwashing.
The result was that 30,000 children were trained and became the member of the club. Over 100 international and local stars supported the cause.
"South Asian nations too are facing a crisis situation, tak the example of India where 600 million people go for open defecation every day although 700 million use mobile phones. The situation needs to be addressed through innovative ideas," says Kmal Kar, the Development Consultant and Chairman of the Community-Led Total Sanitation (CLTS) Foundation, India.
"Poor sanitation is costing developing nations 3-7 per cent of GDP every year. There is an urgent need to prioritise sanitation at national, regional, global and political levels," says Jon Lane Executive Director of WSSCC.
As per United Nations statistics, a thousand children die in India from diarrhoea, which is a preventable disease as it is caused by consuming unsafe and dirty watr and poor hygiene. The figure puts India at the top in the world in diarrhoea ranking - much ahead of neighboring nations like Pakistan, Bangladesh and China.
Starting a pilot campaign on Hand Washing Day on October 15, WASH United will aim to intensify the campaign during the next international 20:20 cricket series, which is scheduled to take place in Sri Lanka, Bangladesh and India in 2012, 2013 and 2014, respectively. It will involve cricket players from these nations to convey the message of sanitation among the masses, especially children and youth. (CNS)
Alka Pande – CNS
(The author is a senior journalist based in Lucknow, India and writes for Citizen News Service – CNS. Website: www.citizen-news.org)