Ex-hostages tell of Somali kidnapping ordeal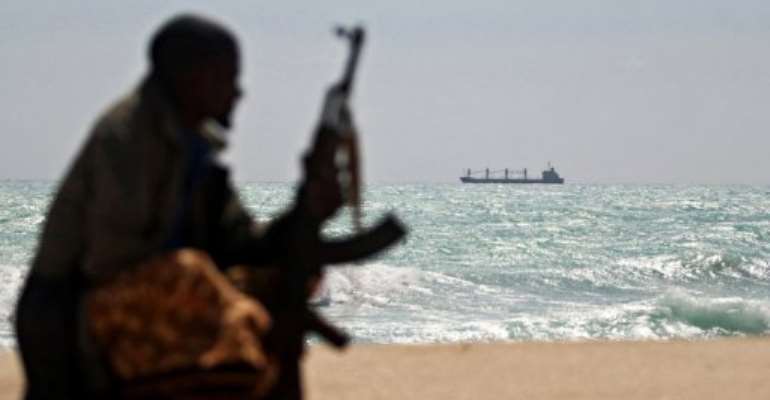 ALGIERS (AFP) - Mohamed Ait Ramdane's ordeal did not end when a ransom fell from the sky and the pirates left the ship. After 31 years as a sailor, the chief engineer of the MV Blida has vowed never to go to sea again.
Released on November 3 with his 25 fellow crew members, the 55-year-old Algerian is a bruised man, grappling with the same trauma experienced by hundreds of other often anonymous victims of Somali piracy.
Held hostage for 10 months, the crew of 17 Algerians, six Ukrainians, two Filipinos, one Jordanian and one Indonesian endured death threats and were deprived of food and clean drinking water while they watched their Somali captors get drunk.
"At the beginning, we were afraid we would be killed. After that, they killed us every day psychologically," said Ramdane, who talked falteringly about his ordeal from his family home in Hadjout, 70 kilometres (45 miles) west of Algiers.
"The Somali pirates were on board a Tunisian ship, Hannibal, equipped with three motor boats," he explained.
Between 20 and 30 heavily armed pirates then ascended the Blida, cutting the radio and radar as they arrived.
Like Ramdane, fellow sailor Smail Kahli, 61, feared for his life. After 42 years at sea, Kahli was on his last voyage before retirement.
"I thought of my granddaughter Maram -- now 20 months old -- when the pirates took us hostage," confided Kahli.
Dozens of ships, mainly merchant vessels, have been seized by gangs off Somalia's 3,700-kilometre (2,300-mile) coastline in recent years and are often held for months while pirates wait for ransom demands to be paid.
During their time in capture, the crew became thin on a diet of rice, spaghetti and the occasional sheep's meat, watching the Somalis, who liked to speak in English, drink tea and alcohol. The pirates were "often drunk", said the crew.
Sometimes there was no food for several days, they said, and the water was dirty.
"Every day we were threatened," said 53-year-old Ahmed Benmoussa, another longtime mariner. "It was a slow torture."
"If no ransom is paid", the kidnappers threatened, the men would be taken to the El Ramla desert "where it is impossible to survive".
Verbal threats would sometimes turn to real physical beatings, said Ramdane, who was hit for secretly hiding fuel. The game was given away by a fellow crew member that Ramdane refused to blame.
"You crack when you are subjected to real psychological torture," he said. "It's finished, Hamdoullah (thanks be to God)," he said, vowing never to return to the sea.
On the day that the crew were finally freed, a bag full of money was parachuted down to the pirates from a plane.
"The pirate chief and a Ukrainian commander went to the gangway to count the money between them," remembered Kahli.
But Algeria's Foreign Minister Amar Belani has denied paying any ransom.
"Algeria has a fixed and known policy," he said. "(It) does not pay ransoms and condemns this practice, whether it concerns states, public or private organisations."
At least 47 foreign vessels and more than 500 sailors are currently being held by pirates, according to Ecoterra International, which monitors maritime activity in the region.