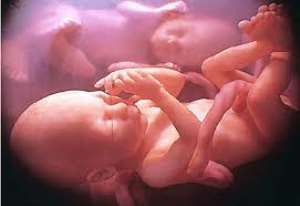 Madam Elizabeth Yeboah, Senior Midwife at Sunyani Municipal hospital has advised women to stop practising unsafe abortion as it could lead to serious birth complications in future.

She told the Ghana News Agency (GNA) in an interview in Sunyani that most pregnant women who developed complications and delivered through caesarean section were those who had engaged in a number of unsafe abortions.

"When there is excess abortion the cervix[es] of such women becomes hardened and… difficult to dilate for the baby to pass through during delivery," she said.

According to her, there were however some special cases that could send a pregnant woman to the theatre for delivery.

Malaria and anaemia are the highest cases recorded at the ante-natal clinic; Madam Yeboah said and urged pregnant women to sleep in treated mosquito nets and to eat balanced diets in order to give birth to healthy babies while preventing maternal mortality.
She asked expectant mothers to start attending antenatal clinics early and to co-operate with health workers to ensure that quality health care was provided to them to ensure safe delivery.

She entreated pregnant women to go for all the laboratory examinations required from them and to submit the report on time for medical care.

The senior midwife said the hospital had not recorded maternal and infant mortality cases at the hospital this year as doctors responded promptly to emergency cases. She was hopeful that the record would continue in 2011.

Madam Yeboah said 15 babies made up of eight females and seven males were delivered on the eve of Christmas day without any complications.

Three of the mothers delivered through caesarean section and all the babies are alive, she added.

At the Seventh day Adventist hospital in Sunyani, five births comprising three males and two females were recorded during the yuletide without complications.

Six babies, all males, were delivered at Saint Theresa's Hospital at Nkoranza on December 24.

All the children and their mothers were also in good health.

Ms Cynthia Boakye and Ms Ernestina Twum, nurses at the Maternity Ward of the hospital told GNA that five of the babies were born on Friday December 24 and the other on Saturday, December 25.

One of the mothers went through caesarean operation during labour and was said to be in normal condition.

Sixteen births were recorded on Christmas Day at Dormaa Presbyterian Hospital in Dormaa Ahenkro as against 23 recorded on Christmas Day last year.

Madam Mary Bio, Midwife in-charge, told the GNA that there was one still-birth as a result of the delay of the expectant mother at home.

She observed that many women believed in giving birth at home and appealed to them to attend ante-natal service in health facilities close to them.