Ivorian crisis can benefit Ghana's cocoa farmers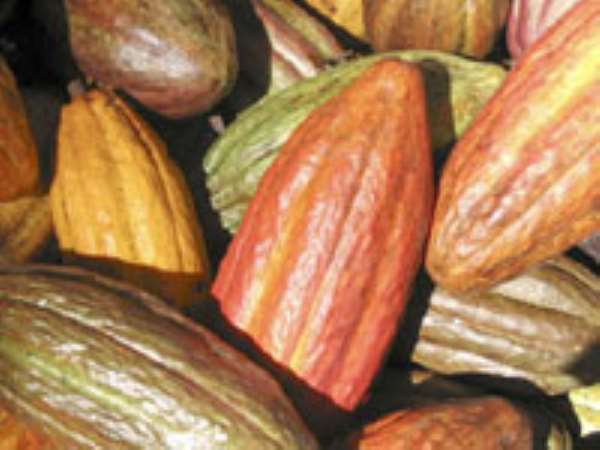 Cocoa puds
Some experts say the prevailing political tension in Cote d'Ivoire, though unfortunate, also presents Ghana with a fine opportunity to make the most from cocoa exports in both the short and long term.
According to them, Ghana, as the world's second largest producer of cocoa, could re-position herself and take maximum advantage of the present situation in Côte d'Ivoire, the world's leading cocoa producer.                                                          Cocoa prices have soared on the world market following the political instability in Cote d'Ivoire arising from the country's disputed elections, with some analysts predicting a further rise, as investors await the outcome of the presidential dispute.
An international trade and marketing expert, Dr. Adelaide Kasner, told Citi Business, though issues of supply and demand are the usual determinants of price, political stability or otherwise, is also a major factor.
'Usually, issues about prices would be determined by supply and demand. But political factors can also influence the behaviour of the market. If prices of cocoa should also shoot up because Cote d'Ivoire is not able to supply, then we stand to benefit, because the price would be higher, and if we are supplying, we will gain in the short term, in terms of the margins that we are going to benefit from.
'Ghana could also get itself ready if we have adequate stocks, so that we can plug in where Cote d'Ivoire is unable to supply.'
In the long term, she says, Ghana could also capitalise on the phenomenon to regain her position as the world's number one cocoa producer.
'All things considered, Ghana should be making as much effort as possible to increase our cocoa production and move ourselves to the world number one position as soon as possible, because we have all factors in our favour. Politically, we are stable. We kind of promise a sustained supply because of our political climate historically. We have been able to create a certain kind of incentive for the farmers. We are also producing the best, when it comes to quality.'
Currently supplying 46% of the world's cocoa, Côte d'Ivoire overtook Ghana as the world's leading producer of cocoa beans in 1978.  Source: citifmonline.com