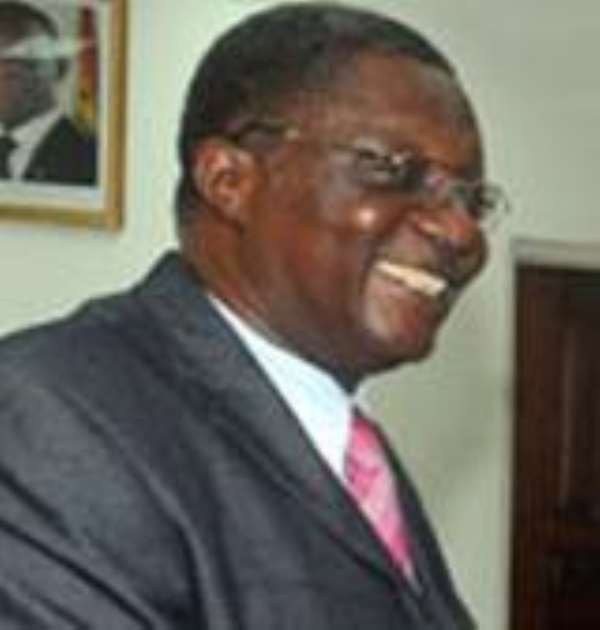 Nii Armah Ashietey, Greater Accra Regional Minister

The Government is to revamp science resource centres in selected Senior High Schools throughout the country by training science teachers to man them.

It will also provide funds to replace and refurbish their equipment, chemicals, computers and accessories.

Nii Armah Ashietey, Greater Accra Regional Minister, said this when addressing the Third Matriculation and inauguration of Student Representative Council (SRC) of the Catholic Institute of Business and Technology (CIBT) in Accra on Saturday.

About 130 students were admitted making the total population of 500.

He said government was committed to the development of education in the country and therefore, addressing the deficiencies and weakness in the system.

Nii Ashietey noted that government was ensuring that each constituency had a minimum of a Senior High School.

The Minister said education played a crucial role in a nation's developmental progress, therefore particular attention should be given to institutions that provided training for the youth to become more useful agents of development.

He said a major factor contributing to the rapid moral decline in the 20th Century was the media culture and urged the students to refrain from practising vices such as cyber crime, short cuts to acquire wealth, examination malpractices and the use of drugs and improve on their performance through hard work, honesty, love for justice, education and
resourcefulness.

"Let me remind you that radio, television, video, the internet and other audio visuals, aid the role of communication and education but they are no substitute for books.

"I wish to congratulate you and bear in mind that attaining academic excellence is very challenging and demands maximum focus and sense of direction," he said.

Nii Ashietey said to attain the MDGs in the knowledge driven economy, emphasises should be placed on quality education that would equip the citizenry with scientific, technological, vocational and entrepreneurial skills.

Most Reverend Gabriel Charles Palmer-Buckle, Metropolitan Archbishop of Accra and Chancellor of CIBT, said there were five most important components of total formation programme for life.

They include obedience, wisdom, stature, the fear of God and love of people.

"If you are successful in growing in these five components, I have no doubt that you will be very successful in life anywhere you should find yourselves," he added.

Most Reverend Palmer-Buckle, asked the newly elected SRC executives to be good listeners between management and their fellow students in addressing problems, saying they should be very effective in the discharge of their duties.

Most Rev Leon Kalenga, Apostolic Nuncio to Ghana, urged students to accept postings to rural areas because serving in those areas was equal to helping God.

He said as a young institution, problems were inevitable but with determination they would overcome them.

Mr Peter Osebre, Registrar of CIBT, cautioned the students to stay focus on their studies, be mindful and avoid examination malpractices as any infraction of examination regulations could ruin their future.