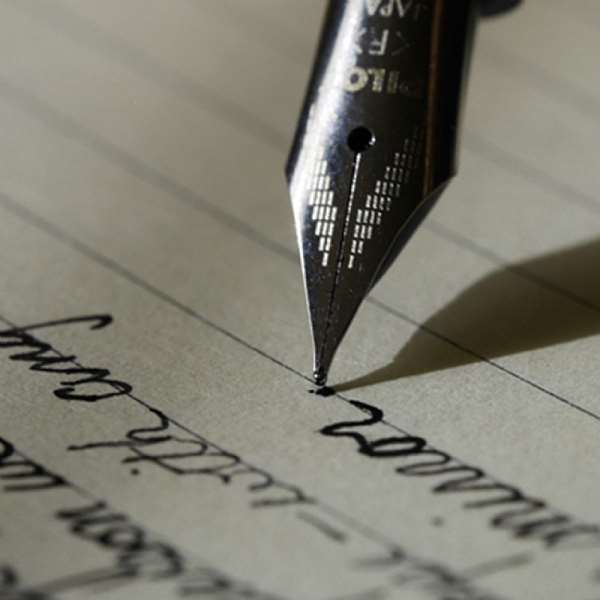 In recent times the Nigerian polity has continued in its usual stride, with both leadership and the led. Mere cosmetic measures, short termed solutions to long term problems designed with a view to averting stampedes and convulsions.
Right from the dawn of the structure called Nigeria in 1914, it seems clearly that our elite or leaders have scarcely thought of their mission in terms of employing power to the satisfaction of the citizen's needs.
We have saddled upon ourselves a history tainted in intra elitist cleavages and ethnic parapoism, with each power bloc cementing its own cleavages.
Energy, time and resources have been concentrated in preserving the class. We have resorted to rhetorical incantations of the rule of law, respect of human rights and free and fair elections, while in reality it is a depreciating quality of life.
The possibility of genuine democratization is not only lost because we lack the will to radicalize the material foundations of our society but because we live a life of fallacy.
The balkanization of Nigeria is torn in between so much...we are just tagging along. In the last 50 years we have seen the Berlin wall crash, the USSR fall... a black U.S president, just to mention a few.
A president promised a new salary structure and three months and strike before the salary can take effect because it has nothing to do with the elite so why bother take it to the National Assembly. The workers are asking for 18,000.00 only for 30days the same amount that the National Assembly approved for the purchase of torchlight...same torchlight Mallam Ike sells for N150.
While these are beyond the issues, they remain the substance of the problems, a governor seeking a 2nd term, tagged his campaign "redemption", redemption from what...
"Honestly, I have never seen this kind of thing before; everybody in the affected communities, both the men, women and children are kidnappers. This is serious; what I have seen is disturbing, it is an organised communal business where all of them play a role and whoever refuses to be part of it is eliminated by the kidnappers". Those were the words of Major General Sarkinyaki Bello when he visited Mexico, no I mean Abia.
Who is paying for Cecilia Ibru 6 month's jail term, at Reddington Hotel, no hospital? After she forfeited N191bn in assets, her heart is failing her. Would anyone call this justice, with the amount involved, one law for the rich, another for the poor...balkanization?
Meanwhile the report on the investigation of the Nigerian Stock Exchange under the leadership of its former director general, Ndi Okereke-Onyiuke, showed that in 2008, the Exchange spent N186 million to buy Rolex watches for long serving employees. Furthermore ...Candy Floss Limited, according to the report, was given N100 million to purchase 14 cars to be presented to employees who had served the NSE for 25 to 30 years.
As we balkanize, I ask my people especially friends of goodluck, where is the luck, we bought 4 executive jets, we are borrowing left, right and centre, we spent billions doing owanbe party in the name of independence. We are paying our legislators 'bazaar salary'.
Can someone tell me how much Lagos makes in millions month from IGR...internally generated revenue, and compare that to the waste that manbila falls in Taraba has become because no one is interested.
In 2010 some of us still argue about how groundnut from Kano and tin from Jos developed the oil sector (sic).
We are almost certainly either a sick nation or a sick people, maybe a sick people inhabiting an equally sick nation. Through all its earning, allocation, ecological, vat, royalty, and wetin call, Akwa Ibom has made more money that Ghana, and yet nothing to show for it.
In a test of sanity the government announces that it will establish 6 more universities across geopolitical zones, when all the universities in the South East are on strike and others are either glorified secondary schools or barely surviving.
With all the schools of degree and its equivalent awarding status in Lagos, and Ogun, Kaduna and Plateau, who needs another university in those areas when most of the schools there are almost redundant? The numbers of schools there have not necessarily yielded much in terms of return on investment.
Buttressing the point, for the need of post JAMB exams, the Minister of Education recently said a candidate who scored 320 points in JAMB and applied to study Law in a Nigerian university gave the name of the author of Things Fall Apart as Gen. Sani Abacha.
Yet another candidate who scored 290 and applied to study Medicine in one of the universities said the difference between plants and animal was that, "man gets married and plants do not get married."
Osun state was only recently lamenting that it needed more colleges of education to cater for its teachers' needs and then the federal government says it would abolish colleges of education. And in the future some 40 universities...well its good, USA has several hundred, so why not the giant of Africa...
The continued balkanization of Nigeria on all fronts, the cyber civil war amongst Nigerians in Diaspora, or is it the looting of funds for medical missions for Nigerians by Nigerians.
Just musing, when we divide, how will the Ijebus and Egbas cope with Lagos, or where will the Tivs and Idomas be in the scheme of things in their end. Perhaps the dangerous peace between the Ijaws and Istekiris that will keep them as part of Biafra, or how will the Efiks, Anangs, Ibibio cope with the onslaught of those Nyamiris.
How about the myth of the North, the religious middle belt, the geographical middle belt and the belt between the Muslim North and Christian North, is there a Fulani Christian minority?
We all enjoy the noise of our today's young artistes, from Timaya, D'Banj and the comedy of the Basketmouths, Ali Babas, and co. Nollywood has entered many woods in the world bringing fame and fortune to the practitioners using a fundamental language of art.
Our leaders have stolen us blind. In our short-sightedness, we see our differences, and sure they are there but we have never sought to remedy it, even if pretentiously, so in the fundamental spirit of corruption they continue to balkanize us. MEND in the South, Boko Haram in the North...where will all these lead us?
Over 50 years of being a nation, we still cannot come under an umbrella to ask for a good life, shelter, good roads or hospitals. They steal 'our' money, refill potholes, build big mansions and share a tiny part of the money and we hail them.
When we wake up, we realize that the Super chickens, no eagles coach, Siasia is Ijaw, the NSA, Azazi is Ijaw, Jonathan the president whether Ebele, ewele or Azikwe is Ijaw. Instead of asking if they have performed, we wail that the Ijaws have taken over but forget that millions of Ijaws are suffering and the problem is not Ijaw but meritocracy and functionality. Do they deserve it; are they working, if they are? Shikina!
Nigeria is splitting, it is not dividing, we are leaking in various holes, towards various leanings and we still are lacking in leadership that has any model to solve our mirage of problems. Are we not the problem itself?
By Prince Charles Dickson