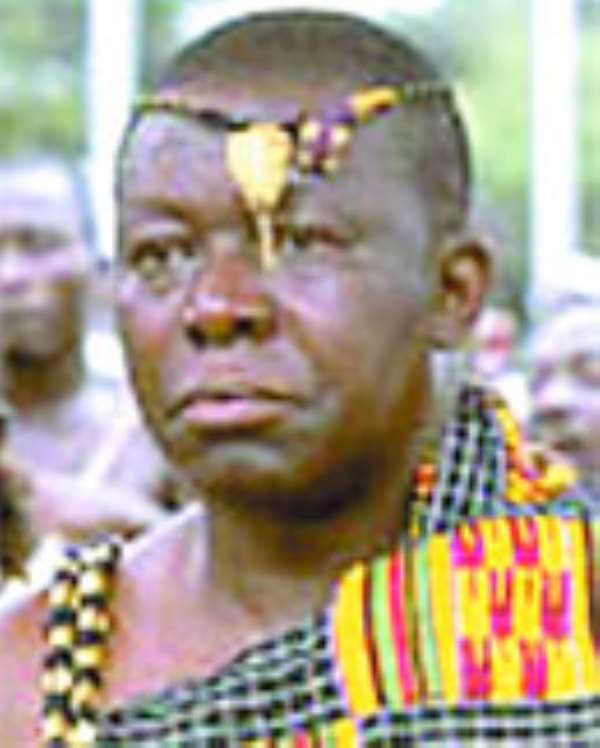 Otumfuo Osei Tutu II
The Asantehene Otumfuo Osei Tutu II has cut the sod for work to start on the construction of an ultra- modern Sunshine City Shopping Mall at Race Course in Kumasi, by Kenbert Group International, a South African-based consortium.
The project, which will include a modern Hospital, Bank, Malls, Insurance, Restaurant, Nite club, Parking lots, swimming pool, 240 apartments buildings for Kenbert group international, partner/managers of South African Sunciti.
In Otumfuo's speech at the occasion, he commended the company for making his dream of helping to improve the lives of people, through employment and education come true.
He expressed the hope that the project would offer jobs to the youth in the Kumasi Metropolis, besides opening business opportunities for interested people.
The Asantehene cautioned chiefs who have turned themselves into opportunists and who indulge in double sale of lands to be wary of their activities, since it disrupts national development and breeds confusion.
He appealed to the management to make the cost of their goods and services affordable to the people.
Mr. Samuel Sarpong, the Mayor of Kumasi, also commended the company and expressed his heart-felt gratitude to Manhyia, for its formidable support to the Kumasi Metropolitan Assembly (KMA) to help restore the past glory of Kumasi, and to open employment opportunities for the youth.
He promised that KMA will ensure the successful take-off and the implementation of this one-stop shopping mall edifice, stressing that the magnificent concept will not only improve the aesthetics of the city center, but will open up more employment opportunities as well as enrich the recreational lives of the citizens
'We have over the years enjoyed the unflinching support of Manhyia in our bid to restore Kumasi to its past glory, we in return promise same to Manhyia, to ensure the successful take- off of this project,' he said.