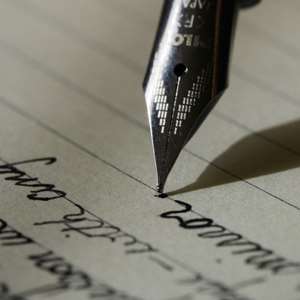 Alapur, Birdha Block, Lalitpur: Community Radio (CR) achieved another milestone on 3rd September 2010. Its first Community Radio (CR) station 'Lalit Lokwani' went on air in Uttar Pradesh (UP) state, India, and officially began its broadcast to over 80 villages in Lalitpur district of Budelkhand region. A combined effort of UNICEF, Ideosync Media Combine and Sai Jyoti, a Laitpur based NGO, the region's first radio station was jointly put on air by Ranvir Yadav, District Magistrate (DM Lalitpur, Jugal Kishore, Joint Director Bharatendu Natak Academi UP and well known theatre personality who also recently made an appearance in Amir Khan's Peepli Live and Rajeshwari Chandrashekar, Programme Manager, UNICEF Lucknow at a gala function organized at the Lalit Lokwani station in Alapur.

The best and most popular platform of community representation the service based on the rural Indian concept of community entertainment, education and information started its service through narrow casting in October 2007 and steadily grew in its listenership. Which finally led to its monumental broadcast launch in Sept 2010 so as to reach more people and give the community a forum to voice their views through direct dialogue with the govt and the people.
Aptly admired for its peppy montague which declares the CR broadcast service as "UP Ki Raani Lalit Lokvani" the service was an eagerly awaited event by the locals, the district administration and the radio station's team alike.
Says Mridul Srivastava, Station Manager, Lalit Lokwani, "It has been a eventful journey for the entire team be it the CR reporters, the editing staff or the community that have supported us in this venture. Today after three of narrow casting and Lalit Lokwani has earned the love and trust of the entire community and locals in and around Lalitpur. The problems faced by people here be it child marriage, malnutrition, migration, illiteracy, infant mortality and maternal health issues all found mention through our radio station. It is a historic moment for us to see it go on air officially and reach more people in one go."
Adds Ajay Srivastava, Founder, Sai Jyoti, that manages the CR station, "When we organized our team the staff we chose came from within the community itself where narrow casting of the programmes would be done. Most CR reporters had not seen a mike or a console or even heard what a recording was. But today by sheer hard work and dedication they have made the radio programmes so popular that it is the most heard in this region. With the broadcast launch of Lalit Lokwani it's utility and popularity will further enhance in terms of community service in the Bundelkhand Region."
While initially the service will be broadcast from 7-8 am every morning there will be two repeat broadcasts at 1-2pm in the afternoon and 6-7 pm in the evening. Broadcast on a frequency of 90.4 megahertz its reach will be over 80 villages with over 1.5 lakh listeners in a radius of 15 kms span.
Explains Rachna Sharma, Behaviour Change Communication Specialist, UNICEF Lucknow, " Lalitpur was chosen as the UP government felt it had a number of integrated programmes running here. Thus it was an ideal convergence base for community development efforts. Thus UNICEF too felt that a Community Radio Station at such a location was ideal in the true spirit of community service and upliftment. Though we began with narrow casting of our programmes in 2007 we received the wireless operating license in August 2010 and so the broadcast launch of Lalit Lokwani was done in September 2010."
An important means of community outreach programmes the concept of Community Radio has been very popular in Uttrakhand, Jharkhand, Gujrat and Bihar. Two new stations are also soon to start in Korapur in Orissa and Dibrugarh in Assam.
As the CR aims to provide a platform to people within their own community in turn motivating a community initiative for a community cause, the radio service is being seen as the communication medium for grass root population in the near future.
An added plus is that it focuses on social issues in a light and entertaining manner in the popular local dialect. Thus radio plays, dramas, interviews and folk songs on child marriage, education, breast feeding, neonatal health and women and child rights figure is a big way on its programme line up.
With people's participation getting a fillip through CR the region's culture and tradition based on Bundelkhandi dialects also gets preserved for posterity in the long run. It's truly a community radio service for the community of the region.
Anjali Singh - CNS
(The author is a UNICEF consultant and a senior journalist writing for Citizen News Service (CNS). She is also the Director of Saaksham Foundation)
- Shared under Creative Commons (CC) Attribution License