November 1, 2002
|
General News
Ghana to adopt nuclear power?
Joe Okyere & Salome Donkor for Graphic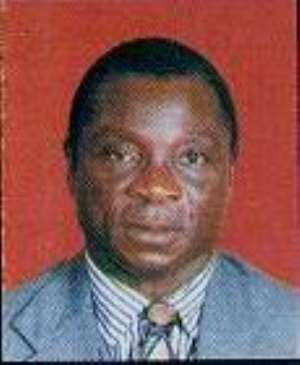 ...GAEC completes nuclear power policy THE Ghana Atomic Energy Commission (GAEC) has completed a draft Nuclear Power Policy for the introduction of nuclear power for electricity generation in the country.
The policy will in due course be made public for discussions and adoption.
The Minister of Environment and Science Prof. Dominic Fobih, made this known when he answered questions in Parliament yesterday.
Prof. Fobih, who is also the NPP member for Assin South was reacting to a question from Mr Yaw Effah-Baafi (NDC, Kintampo) who wanted to know whether the ministry has any plans to facilitate the introduction of nuclear energy as an alternative to thermal and hydro-power in the country.
He said the GAEC in collaboration with the International Atomic Energy Agency (IAEA), Vienna, is involved in a regional project known as the Sustainable Energy Development for Sub-Saharan Africa, aimed at helping Ghana to undertake the planning and development of nuclear power.
He said thermal and hydro-power will, for sometime, continue to be the main sources of power in the country. In a supplementary question, Mr Abraham Kofi Asante (NDC, Amenfi West) drew the minister's attention to the fact that the introduction of nuclear energy production in the country does not reflect the national energy policy and the minister said the fact that it is not included in the policy does not mean that the programme cannot be altered.
Mr Effah-Baafi also asked the minister about steps being taken by the ministry to curtail wanton encroachment on the ministry's land at the Crops Research Institute (CRI) at Fumesua and the Soil Research Institute (SRI) at Kwadaso.
Prof. Fobih said the land at Fumesua was acquired by the government in two phases for the Council for Scientific and Industrial Research (CSIR) under Executive Instruments promulgated in 1962 and 1972.
He said by a notice published in the Commercial and Industrial Bulletin of April 1998, a portion of the land was declared a free zone area under the Free Zone Act of 1995 (Act 504).
He said based on this publication, the Shippers Council attempted to occupy a portion of the land and in the process of doing so the council completely destroyed research plots that had been established for the past 27 years.
He said beside this attempt, the land has come under threat of encroachment from residents of the surrounding villages and as a mitigation option, the CSIR has ceded off 196 acres of the land to the villages.
He said in respect of the SRI's land at Kwadaso, 205 acres of the land was surrended in July 2001 in response to a request from the president of the Nkawie Traditional Council.
He said since the release of the part of the land to the chiefs, the Asantehene has intervened and endorsed the conditions under which the release was made.